Studio Calico "
Lawn Party
", May's kit arrived at my doorstep yesterday and I seriously love it so much that I immediately took out my scissors and cut! It is so true that they say April showers bring May flowers because "
Lawn Party
" is filled with beautiful flower patterns + the
Pink Lemonade add-on kit
is just too yummy!! You have one happy camper here!
Here is my layout of my girlfriend,
Emeline
& moi...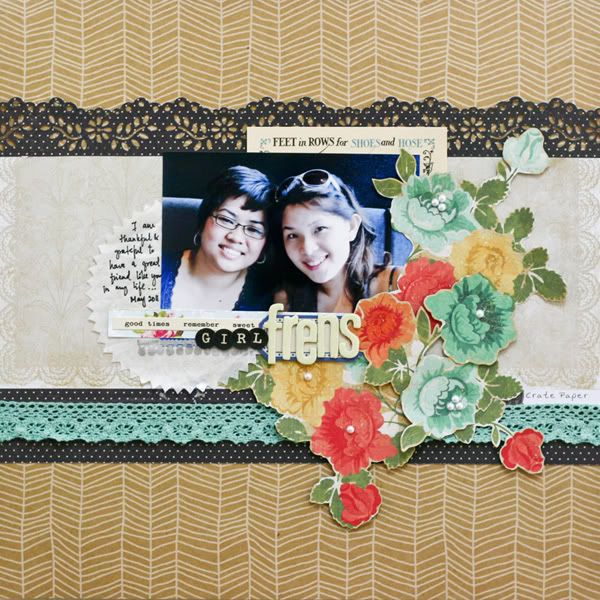 I missed my girlfriend, Em here very much!! Unfortunately this is the only decent photo we have together. Guess we have to snap more in future. Lol.
The alpha by October Afternoon (
Pink lemonade
) is just perfect with the American Crafts thickers in the
main kit
.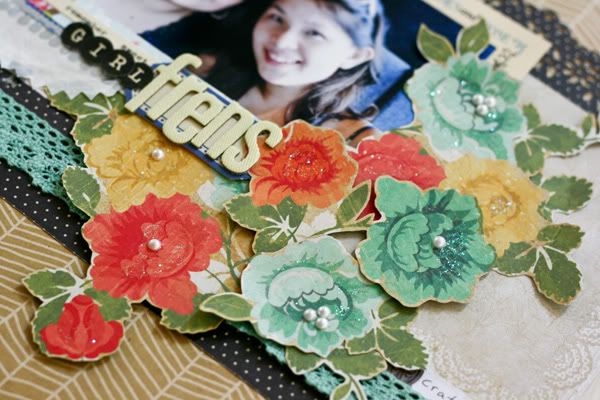 I seriously adore this paper from Crate Paper. Just add glitters and pearls, that's all you need to enhance the flowers. So beautiful...
The teal lace is definitely my fav!
Last but not least, the ephemera from Pink Paislee (
Pink Lemonade
) is a must-have in your stash!
Xoxo Jessy