I am so glad that I managed to create with
Nook
May's kit right after I have completed the April's kit a few days back. Still very much into white space... ya'll know the phases in life. Lol. Ready for another set of my creations... *giggles*. WARNING: LOADED with PHOTOS!!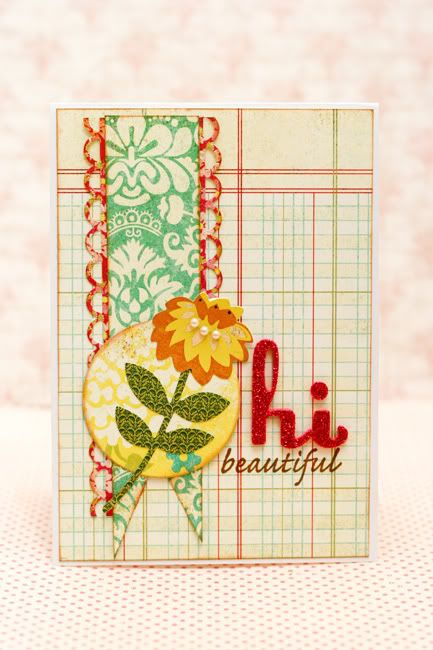 Created this card using Ingrid's sketch. Her sketches are so AMAZING that it made it easy to create!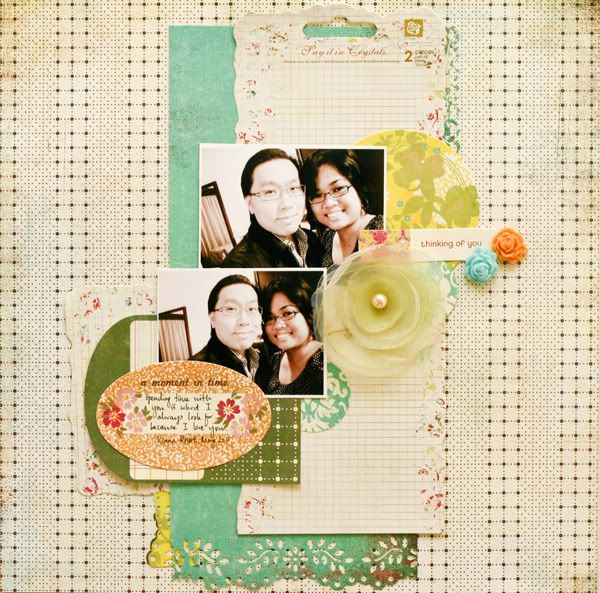 This was inspired by DT Danni to create a layout using packaging. You know how much I love packaging *giggle*. I used Prima here :)
Close-up shots: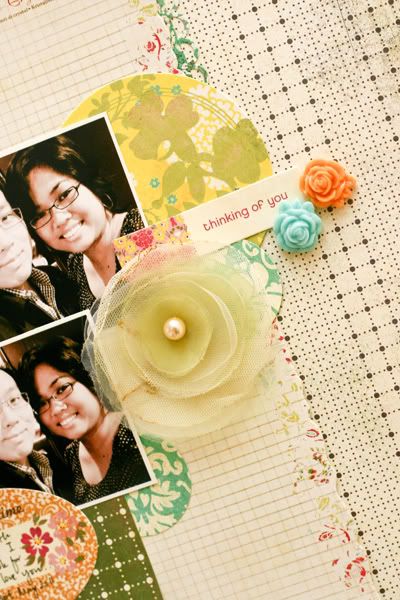 American Crafts flower brads are to die for!
Those Webster's fabric flowers and Basic Grey journaling spots are MUST-HAVE!! So pretty!
Early April, Eric and his bandmate called Ten Thousand Talents was invited to play at our church camp. I was there early and managed to catch up with friends. Guess what... one of my church member has the same pair of shades but hers was more to brown-maroon kinda shade. What a co!
Close-up shots: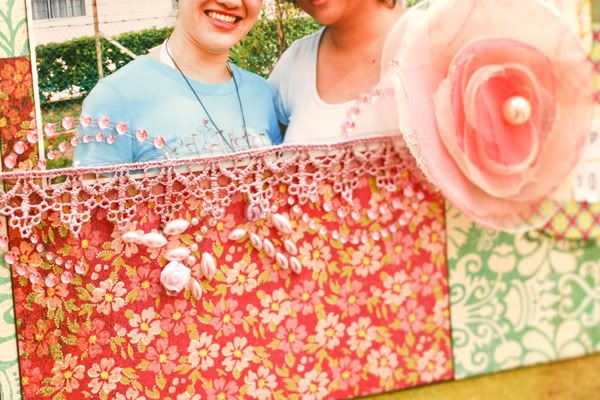 That Prima swirls are so delicious! So dainty....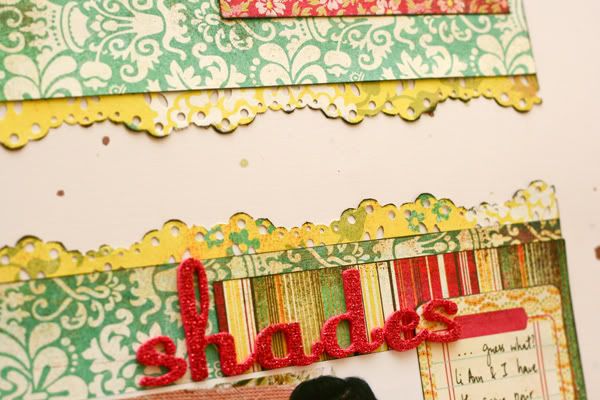 Currently, that's my fav Martha Stewart punch. I gave myself a challenge to create mainly using that punch! At least I will use my stash... lol.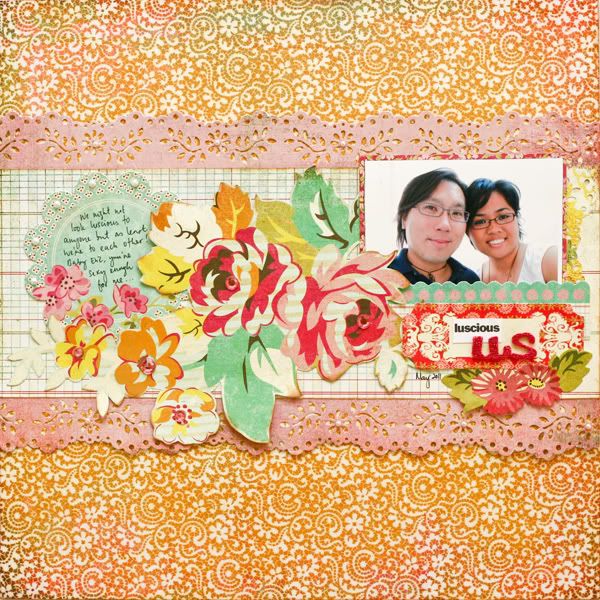 Love... love... love... the Basic Grey roses that I have to cut it out and use them on my layout! Don't you just love the orange-y background?! Lovely indeed!
Close-up shots: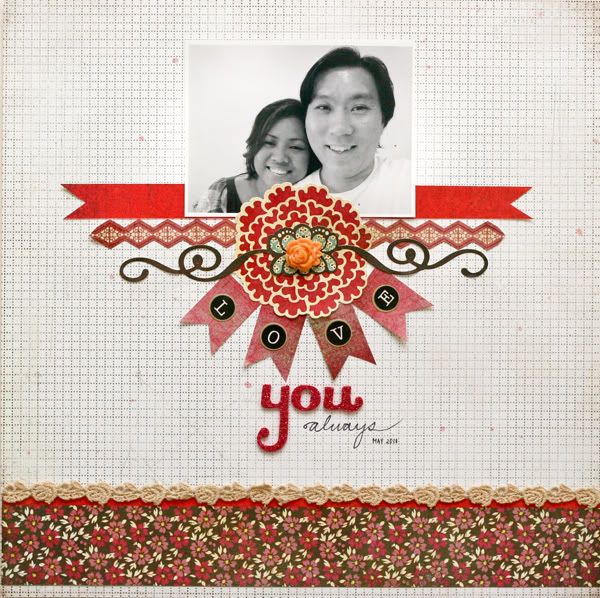 I seriously heart this design. Simple, neat and it's red! Another challenge to myself - Red & White. I heart that light brown lace too.
Close-up shots: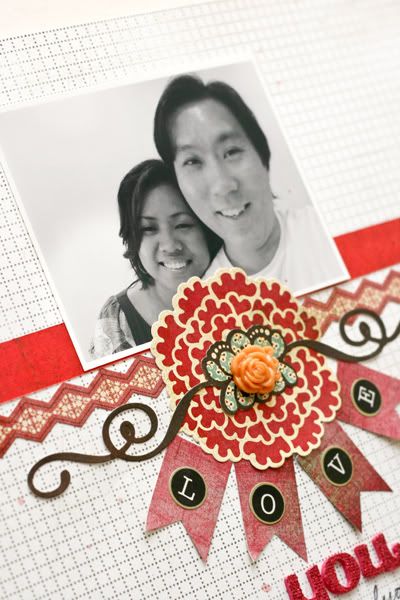 Hope you love what you see here and thank you so much for staying up with me. I know that is a very long post + loaded with photos! You are the best!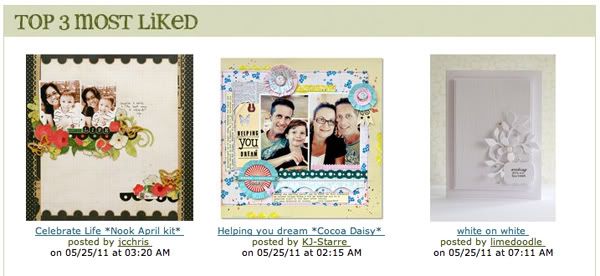 Love what I see at Veggie site.... yaays!!
Remember that I have a Nook May kit to giveaway. Check it out
HERE!
Xoxo Jessy