Hey hey again! Happy Teacher's Day to all the teachers out there! I'm here to show u the May kit "Lawn Party" brought by
Scrappin Studio
is just so colorful and as always I love the graphic designs that Studio Calico chooses. I also got to play with "Pink Lemonade", the ephemera by October Afternoon is just so pretty. Another must-have kit to get. You can click
HERE
to get the May main & add-on kit. It's moving very fast... trust me!
I am forever grateful to have an awesome boss. I've been working for Alia near 7 years and she never fails to show me her kindness and generosity. She is fair and equal to all her workers. We have built a special bond for the past years and I am proud to call her my boss and close friend! Awesome traits of her that I will remember for a long time!
Close-up shots:
I used the flower brad to represent the alpha "o" :)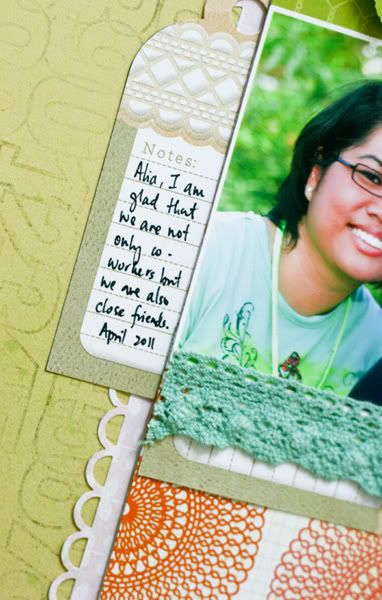 In the main kit, there is this fun number stamp that I totally adore and it's perfect to create background with it!
Note:
Scrappin Studio is offering 50% discount for OLD SCHOOL line now at the store. Just put in "OLDSCHOOL50" at the discount code box.
Thanks for dropping by and stay tune for more!
Xoxo Jessy