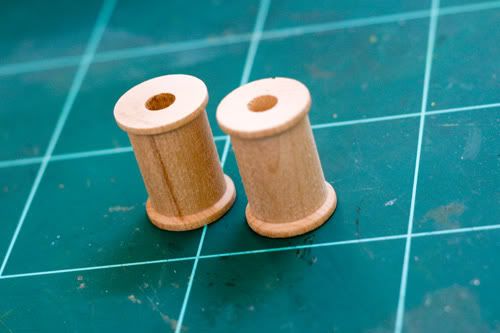 Erica from
Your Scrapbook Stash
sent me two Maya Road Wooden Spools to create something out of them. I love the spools alot... so... I decided to do something fun & interesting :)
This is what I have transformed the spools into... "flower pots" for my altered frame. The spools fitted perfectly for a garden theme. Those papers are from Lily Bee Designs - Picket Fence & mixture of Jillibean - Dutch Mustard Soup collection. I used chipboards by Maya Road - Green Thumb too :)
And I am gonna show you a simple tutorial how I created my "flower pots"...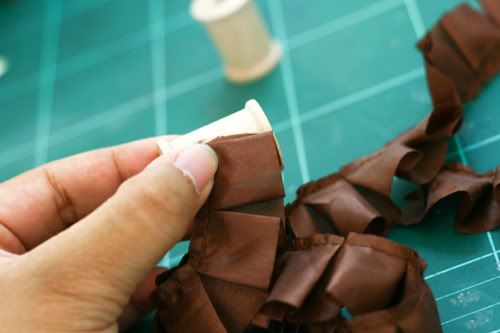 I started with wrapping the wooden spool using the brown Maya Road satin pleat edging trim. Just go around it and remember to adhere glue as you go along.
Next, grab any scraps you have and twist them.
Stuff it into the hole and fill it. Apply glue before you stuff it too :)
Here I used Tim Holtz Memo Pins. Just poke it thru the scraps and you are done!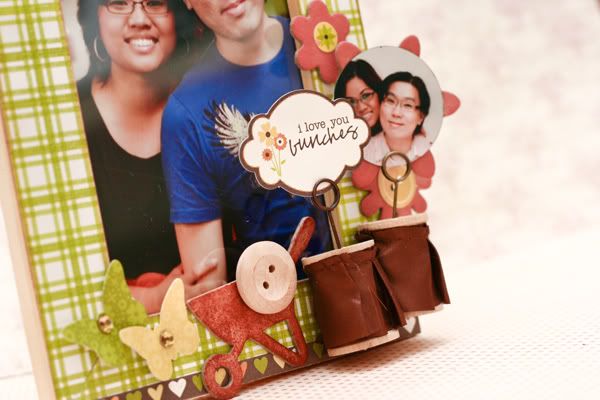 Here is a close-up shot of my altered frame with the "flower pots". Hope you like the tutorial!
So the winner is MARINA!! Congrats!!
(pls email me your shipping address. you can find my email addy at the top right)
Xoxo Jessy