I purposely muted the colors on the photo so I can create a colorful frame for my dear colly.
These handmade flowers are so simple to create. All you need is Sizzix flower die-cut (or you can hand-cut them with scissors), scrunch them and layer!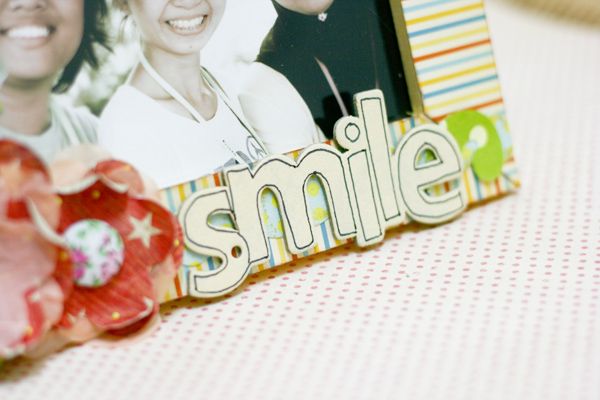 The chipboard 'smile' was from April's add-on kit. All I did was painted it and drew lines.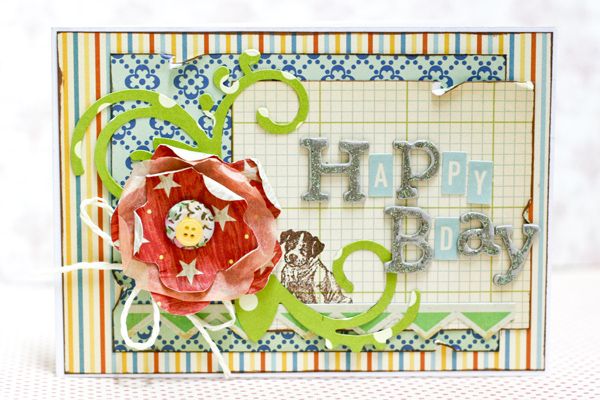 Handmade birthday card is an awesome way to keep those memories for a long time. Something you can cherish for a long time :) Here, I created a matching b'day card to go along with the frame. Don't you just love the doggie stamp?!
Hope you enjoy today's post and do check out for more from the other FAB DTs! Oh yeah, if you haven't check out the sneak peak July kits, pls click
HERE
. Everything is so irresistible!! Look at the website header that has the slide presentation ... remember to look carefully *wink*
Xoxo Jessy