Hi another new month, another new kit! June is all about LilyBee Designs.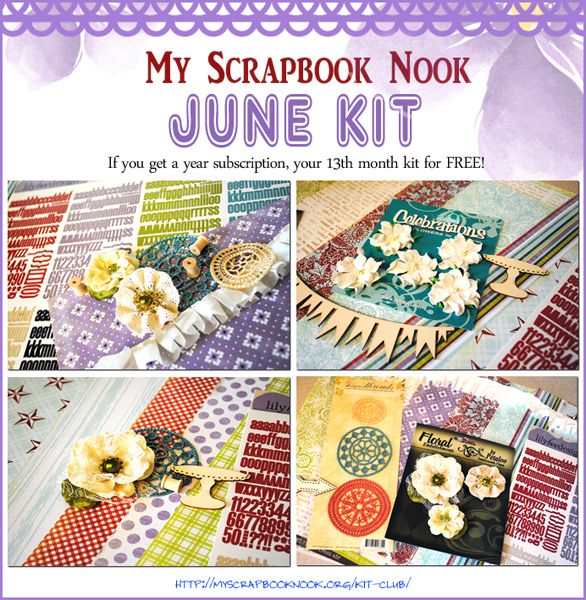 Kits value between $31- $34 – Yours for only $29.50
. This way we ensure that you receive a fully loaded kit each month. We will also offer combined shipping with any add-ons or goodies from the store you need. Click the link for more info :
http://myscrapbooknook.org/kit-club/
Hurry up and grab your
Nook
kit before it's gone!
Xoxo Jessy