Oh yes, Studio Calico Bags totally rock because it really captured the attention of my fur-kid, Tobes! For some reason, he loves to sit and just relax on the SC bag. Lol. Of course, a typical scrapbooker will rush to grab the camera to capture such moment and I'm glad I did :) When I got the
June "Paper Moon" kit
last Friday, I immediately started to create.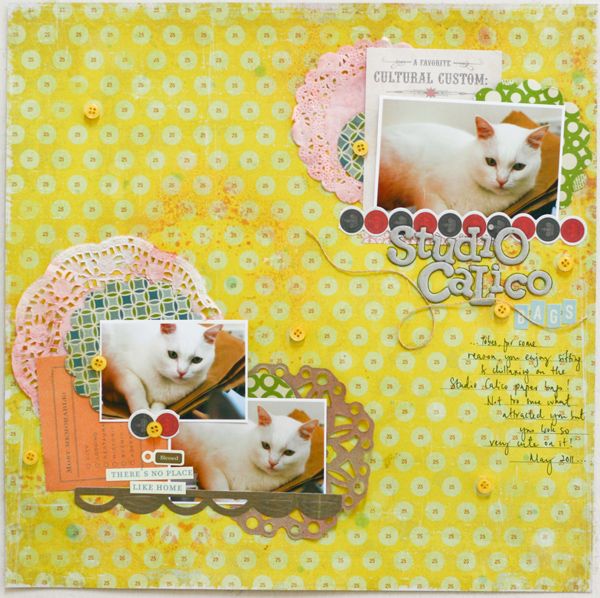 I was attracted with this yellow Crate Paper background. And wanted to have colorful designs but yet not too loud. I was happy that I managed to find balance with the colors and it turned out pretty well (at least to me). Lol.
This layout is pretty easy to assemble. All I did was to use doilies to do some background misting, punched scallop circles & circles using patterned papers and do some simple layering with stickers and also buttons. Voila... you are done! Forever grateful that
Scrappin Studio
brought in awesome kits by Studio Calico :)
Journaling is always important to me. Not a great story-teller but at least I tried. Hehe!
Hope you will find fun with the June
"Paper Moon"
kit & if you are still considering on subscribing, you better start signing up because you won't regret it!
Have a good weekend, mates!
Xoxo Jessy