Well, it is definitely not a school holiday for me this time round. I have so much to do and I went for work, helping out at the daycare centre. Kinda short of staffs. But it was fun taking care of the toddlers and also two 5-months-old babies. They are so adorable, of course minus the crying! Hehe.
Besides the hectic schedules, we managed to meet up with Chris,
Wati
& Adam. In fact they came a day earlier to surprise Mr.Handsome. Mr.Handsome's birthday is tomorrow (June 9) but we had a pre-b'day for him last weekend. It was a good one as we managed to surprise him AGAIN! He had no idea about the b'day party and yes, he was caught off-guard or should I say we were really good. Hmmm.... Lol. He got suspicious but nah... he didn't know what we were up to. We even got to him to wear GREEN. Kuddos to us all. Haha.
Here are some shots from Mr. Handsome's surprise party...
Chris, Adam & Mr.Handsome were out to buy pizzas and when they were home after 45 mins, the guests at home surprised him. Told ya... he was caught off-guard!!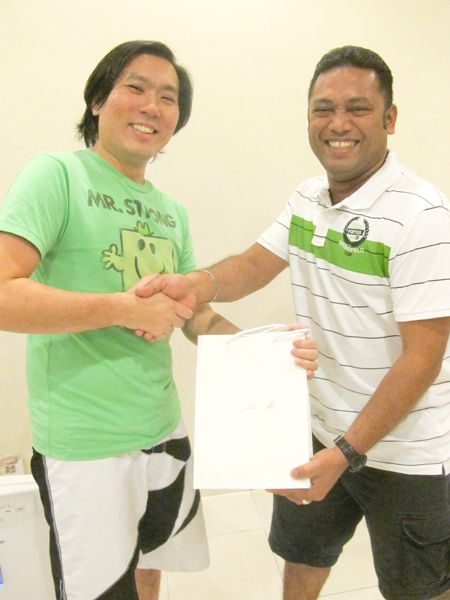 B'day present "ceremony". Chris insisted a photo this way! Lol.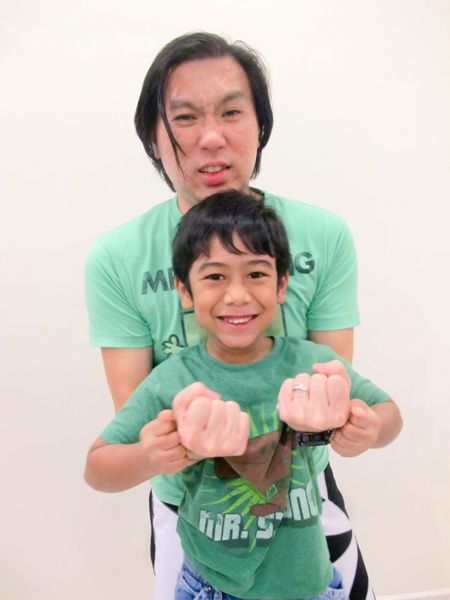 That's Adam, our godson with Mr.Handsome. Adam adores Eric to the bits!
Agnes, Moi & Wati. We had a photo together 2-3 years back with the same position. Lol!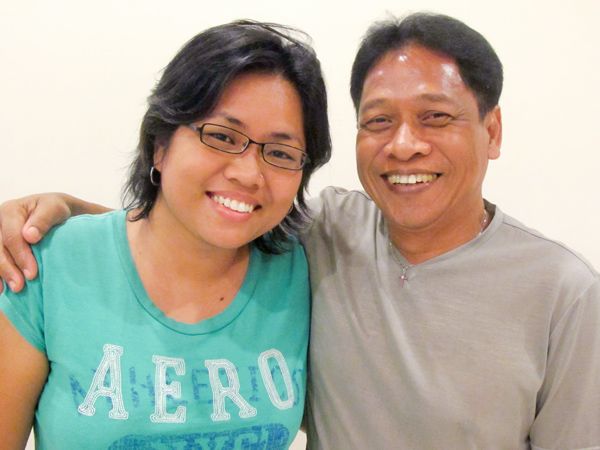 Papa, you are one top cook! The Sambal Petai & Oxtail Soup were HUGE hit!!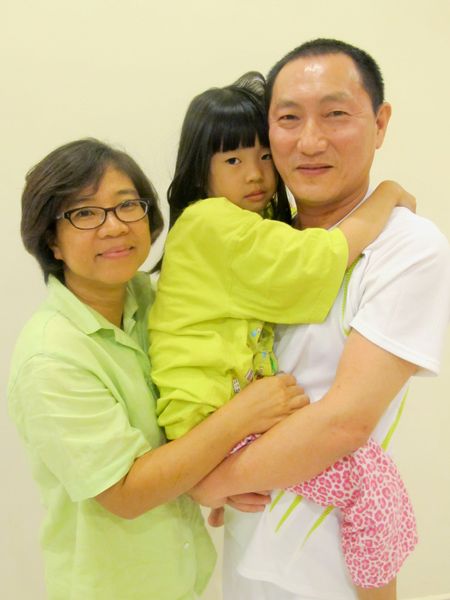 Thank you Agnes & Alvin for the Spaghetti & the b'day cake.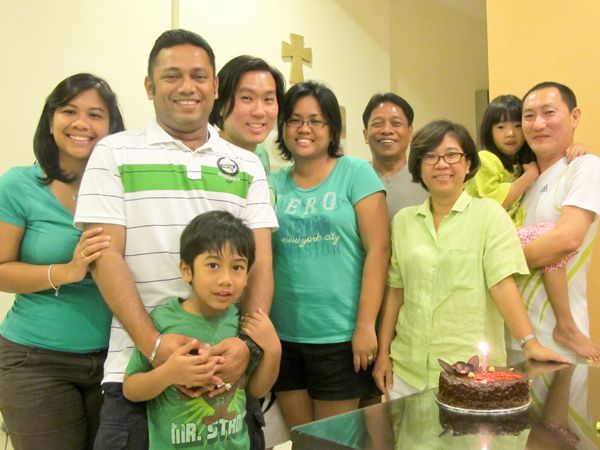 Thanks guys for making the effort to come and throw Mr.Handsome a surprise b'day party. It was good to be able to sit, eat and just laugh! I just love these bunch of sporting-crazy-FAB-good friends & that include you too,
Michelle
. Don't feel bad cause you couldn't make it ok :) Lots of hugs!
Xoxo Jessy