Hey creative people! Let me share with you simple scrappy tips on how I created the above layout For
YSS
using FAB products ie: Jillibean (Dutch Mustard Soup) & Maya Road chippies (Green Thumb) that you can get at the
YSS store
. They went well perfectly. I decided to create a garden theme around the layout but using a non-themed photo. Interesting rite?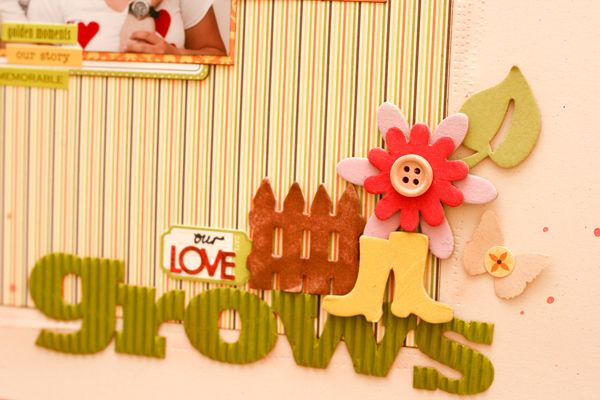 I started of with painting the MR chipboards. Painted them using the Jenni Bowlin Paint dabbers & also ink. It is so easy to just dab as they absorb pretty well. Of course, they are less messy too that way!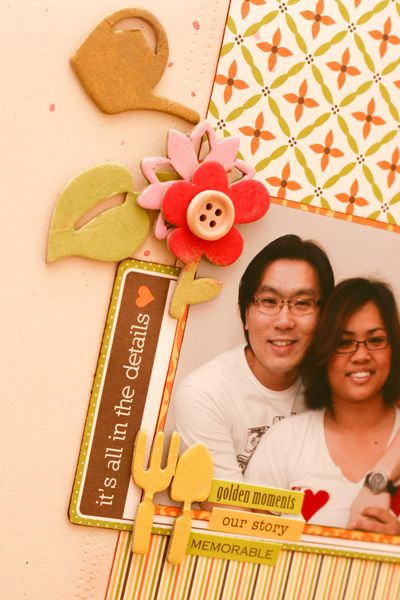 Chipboards are awesome to use as layering on your projects. It gives a very interesting dimension.
I always love to journal on my layouts. Journaling does not have to be long all the time but something you can look back & just smile someday :)
Ok, those line of dots are created by using tracing wheel. I emphasized those lines by using ink and a blending tool. Just to give a more define line. Lastly I just drip some mist around the layout by opening the mist nozzle and tap at the top. Yup, that's about it!
Hope these tips will spark ideas in you now. Been a long day at work and it is pretty tiring to work for about 10 hours almost everyday due to shortage of staffs at workplace... to be specific at the daycare centre. But I am glad that I still can connect with you awesome people thru this blog. Do come back soon cause I have projects & good news to share with you for the next couple of days. Till then, Happy Scrapping :)
Xoxo Jessy