I used to hate cats a while back but somehow I started to like cats since I have 2 feline fur-kids, Tuffie & Tobes 4 years ago. Pretty strange how I wanted to have cats as pets. Now they are like our "human" babies! Mr. Handsome & I love both of them to death.

Alrighty, back to the layout. Today I am sharing a layout I created of Tuffie...
Awww.... look at that face! He is one big boy, he weighs around 6.5kg. About 3 feet long. Loves to be cuddled, a lap warmer and extremely a sweetheart when he is with me :) For this layout, I used the blocking technique. All you have to do is to cut your papers into square/rectangular shapes and arrange them according to your heart's desire :) Of course, this is created with the
SC July kit "Mind The Gap"
.
Close-up shots:


I just love making flower with the Fabrips :) Those lil beach houses are so adorable, no?


First, you will have to cut a strip of the Fabrips. Fabrips is seriously cool because it is made of fabric and it also comes with backing adhesive. So easy, just snip and you are good to go.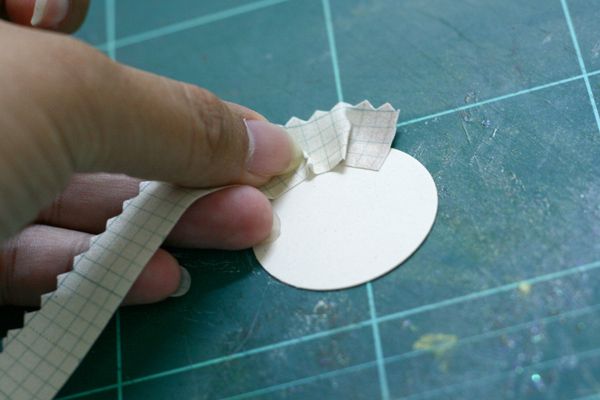 Punch/cut a circle and start to pleat as you go around. My circle is 1.5".
Tip: Your pleat does not have to be perfect!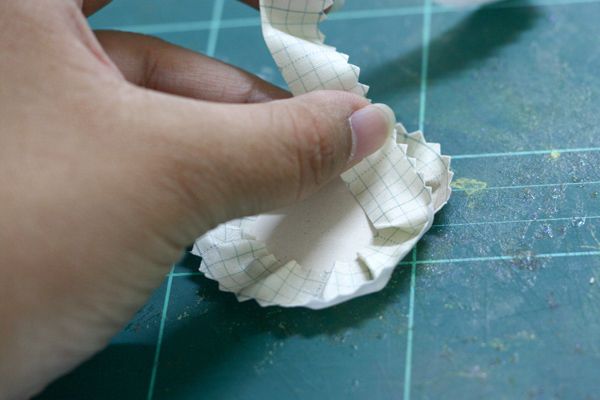 Once you are done with 1 layer, overlap it a lil to continue on the second layer.
Tip: The smaller the circle, the more rounds you can go. The bigger, you'll get lesser rounds :)
Once you are finished with layer 2, tuck it in or just leave it where it ends.
Voila, you are done! Here I added a paper lace that I punched out and a MME button in the centre. You can try this with ribbon, lace, paper ... the possibilities are endless. Hope you enjoy the flower-making :)
Enjoy the rest of your week & happy creating!
Xoxo Jessy