I was so thrilled when Erica, the owner of
Your Scrapbook Stash
told me that she'll send me some Authentique Papers to play. She sent me not only one but three collections. Yaays! I think picture says it all ...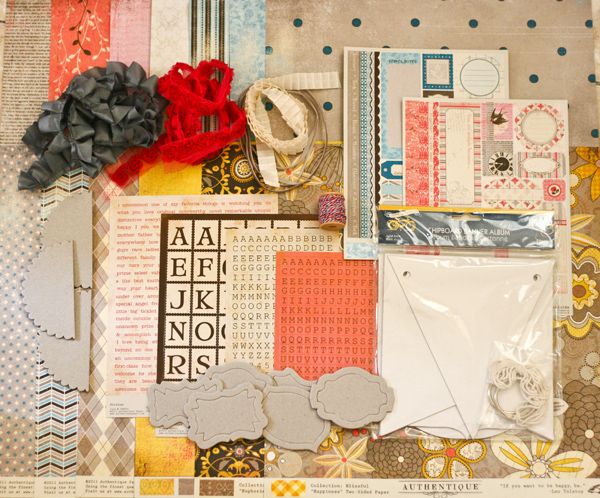 Yup, that's my DT kit. Isn't that amazing? At a second look, it looks as if I am selling kit. Lol. Nah...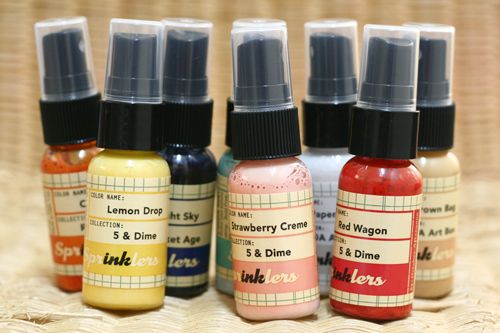 I bought these chickadees too from YSS too. These are the latest Sprinklers by October Afternoon :)
I was on fire and immediately created 2 layouts using Uncommon & Blissful collection! Let me show you what I did...
First of, this is created using the Uncommon collection. It is such a romantic series & shabby chic too. Of course I have to make a layout of Mr.Handsome & I! I love all the white spaces and those lil droplets are by October Afternoon Sprinklers. Head over heels over them!
Close-up shots: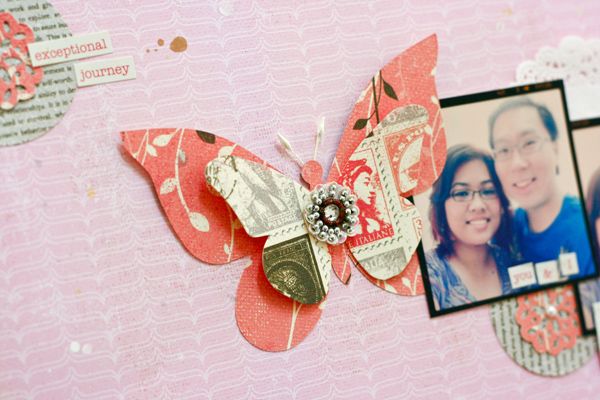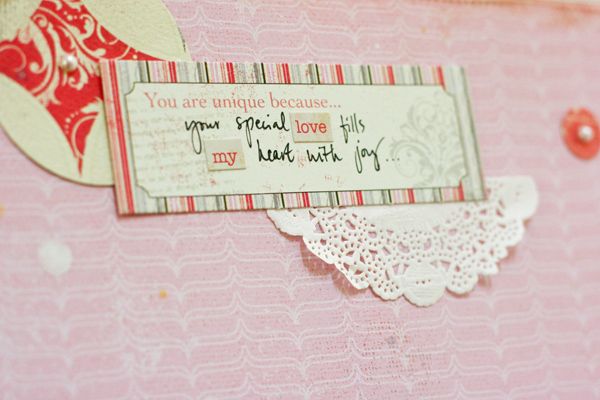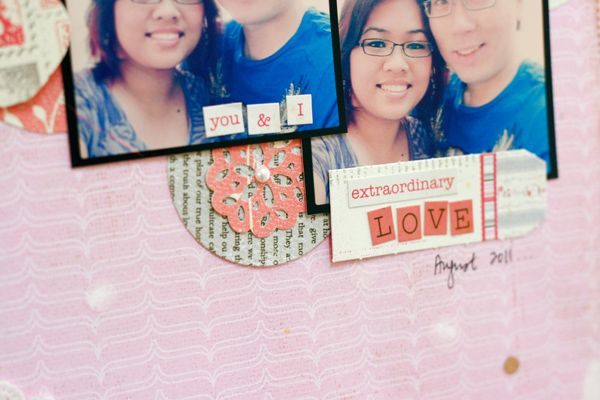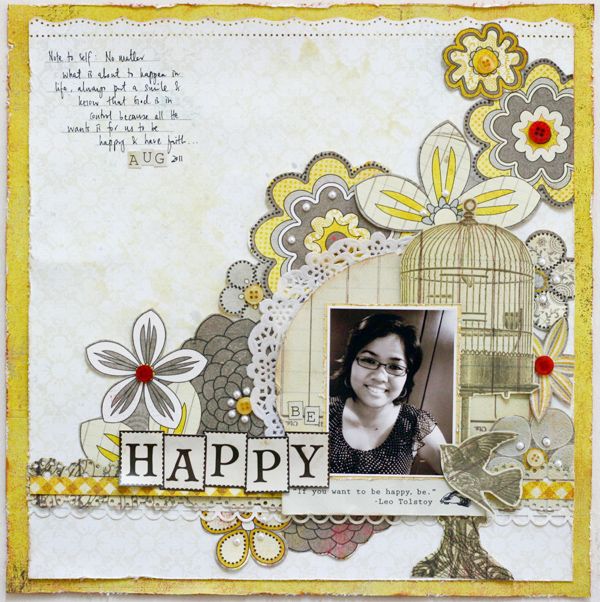 The second layout is featuring about me. I am a lil disappointed with things lately but God kept telling me to trust in Him and He is in control. So hence a layout was created to remember what I should do when I am down :) I heart those pretty flowers in the Blissful collection. The color combo of yellow + grey is just so unique :)
Close-up shots: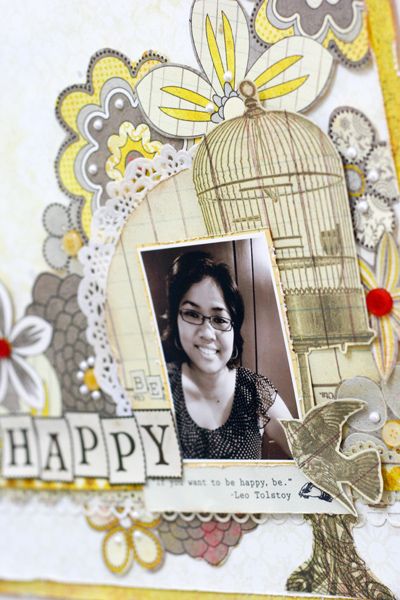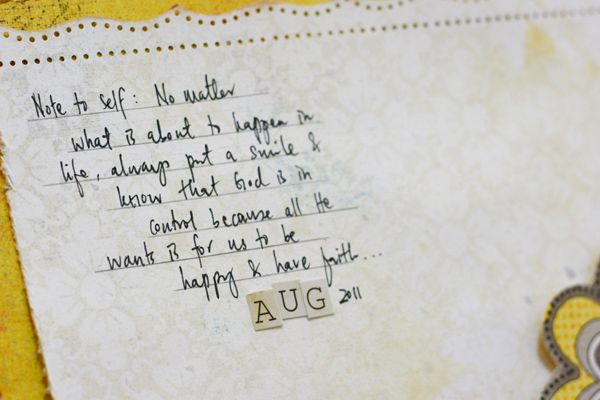 Hope you like what you see today and if you do remember to head over at Your Scrapbook Stash to grab your share before it is ALL gone! Do remember to use this code:
15AUG2011
to save 15% on your entire orders :)
Have a good week everyone! I will be back :)