Well, you can't blame me for playing with green again?!
Board Walk kit
is full of shade of green and I just love that. You know me and green, no?! This will be my last green layout at the moment unless SC decided to have more green... *giggles*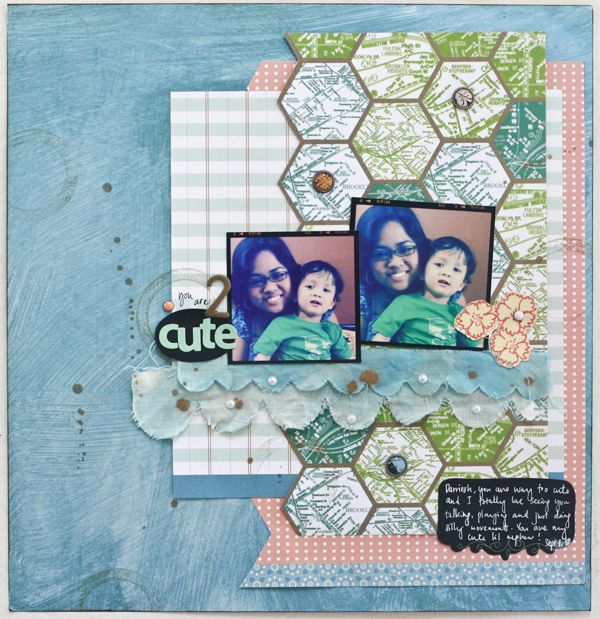 During the Eid celebration, I visited my Muslim cousins. My lil nephew, Darriesh is my fav lil one there! He is 2. He has such big round eyes and he looks too cute that I have to grab that lil fella & click! Of course to remember this lil fella, I have to scrap. Period.
Close-up shots: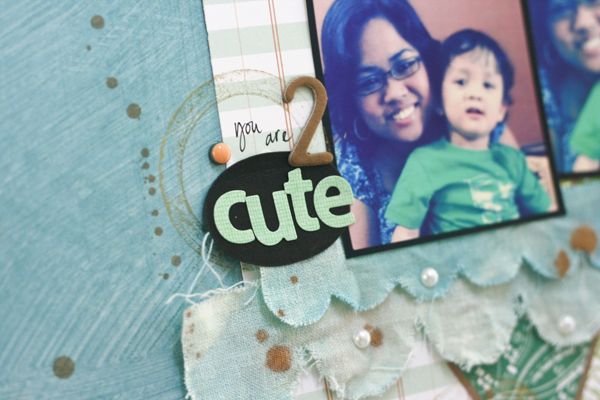 Heart the SC stamp and of course the Mistables by Pink Paislee. Gosh I love that to bits! So many possibilities :)