Hey peeps! I'm excited to be here sharing with you something new I recently discovered via
pinterest
. Once I discovered the different type of print, I was immediately drawn to it.
Let me show you how I created mine...
For this project, all you need is a block/thick foam/acrylic block (as base), paint and yarn/twine.
Tie a knot at the back of the base.
Randomly wrap the twine to the base into a zig-zag pattern.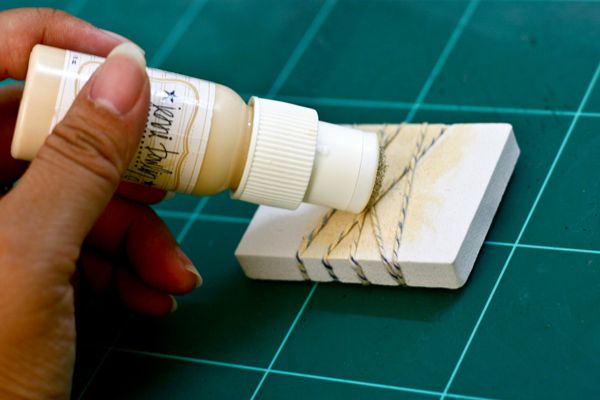 Next apply paint and stamp it on your background paper.
Here's the result. Fun eh?
Next, I used the SC Mister Huey to create masking by using leftover foam dots.
Ta daa... here's my completed layout!
Hope you enjoy today's simple tutorial :) Thanks for dropping by!