Hello again! I love Christmas tree so much that I have to create another one for my
Donna Salazar
DT assignment again *giggles*. If you haven't seen 2 of my Christmas trees that I designed earlier, you may click
HERE
&
HERE
!
Have you started on your Christmas card? If you haven't, I have a card that is very simple to create :)
The tree on this card is very simple to create. Just fan-fold each strip and arrange them from the longest to the shortest. Voila... you got yourself a card!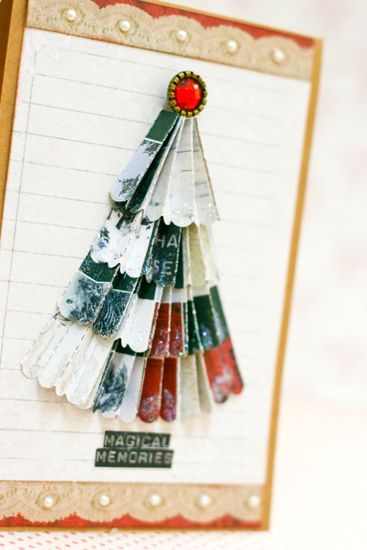 Remember to sprinkle some Donna's Fairy Dust glitters on the tree for that beautiful snowy effect & also some spritz for that sparkly look :) Christmas is coming soon & I am so excited!!
Products used:
Weathered Winter Collection by Donna Salazar