Hi Ladies!! This is
Eric
in the house! (or more commonly known as Mr. Handsome, LOL!)
I've decided to hijack my wife's blog today (while she's busy checkin out online clothing stores, haha..) because I really need your support ladies! Please allow me to tell you a bit on what is going on over here.
I have a band called
Ten Thousand Talents
and we have been around for more than a year now in the local (Malaysian) music scene. You can check out our
facebook page
for some description of what we truly believe & what we are after. We have had gigs every now & then around the city, but nothing big or significant yet. However, just earlier this week, we were contacted by one of the largest organizers in town, these guys organize the annual
Rock The World
(RTW) event, which is the biggest rock music event in Malaysia, about 10,000 to 15,000 people show up each time it is held! These organizers are trying to find 1 more band to play along with the 'big boys' (18 of them), so they shortlisted 5 bands from the hundreds that applied, and my band is among the top 5! Voting will determine which of the 5 will get the spot!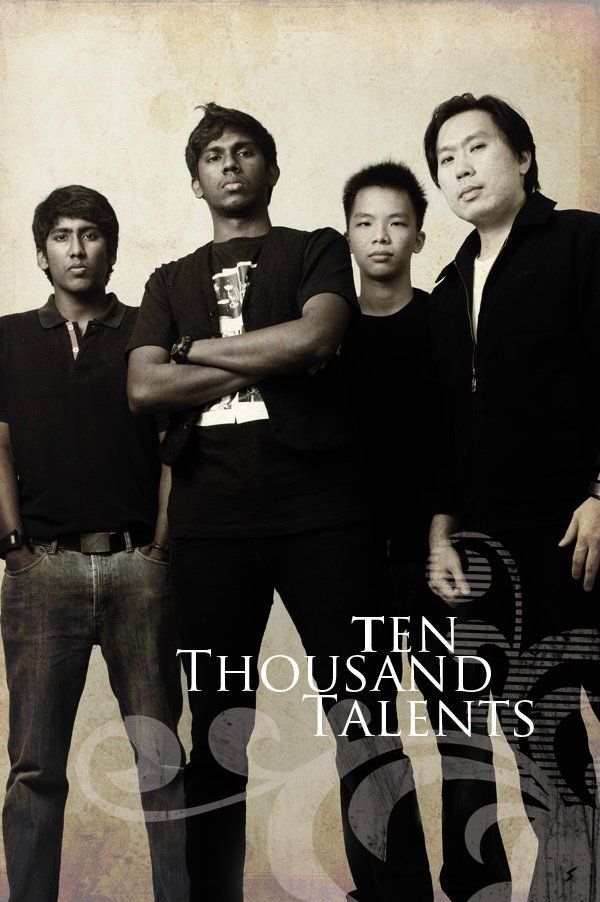 [Jessy shot this & edited for us, amazing init'?]


So, I guess you pretty much know what I'm going to say next - Yes, I need your VOTE! :-)
It is very simple to vote, just click on the following YouTube link, & after that click on the 'Like' button below the promo video of my band 'Ten Thousand Talents'. That's all! :-)
Basically any band who makes it could expect to kick start / boost their music career in some way because the publicity is just so great. So, I'd be extremely grateful if you could vote for us! Every vote counts! We truly need ALL your votes as voting only closes on 5 Dec. Do share it at your blog, Facebook wall, Twitter... basically anything that can help us to get more votes! For this, we also need your prayers!
Thanks so much again ladies! Your support & votes will make a world of difference for me & the rest of the guys at
Ten Thousand Talents
! Thanks you!!!
Peace out!
Eric