I love to create mixed media background because it is such a "therapy" session for me. Mixed media allows me to create freely. I can just mix and match with all sorts of medium onto a background.

Just a lil insight before I begin. This time round I was inspired by masking tape. My papa is an excellent painter. Well I am referring to painting walls (lol). I remember seeing him using masking tape to get tidy lines. That technique definitely spark an idea! So today I am gonna share with you a step-by-step tutorial on creating a mixed media background...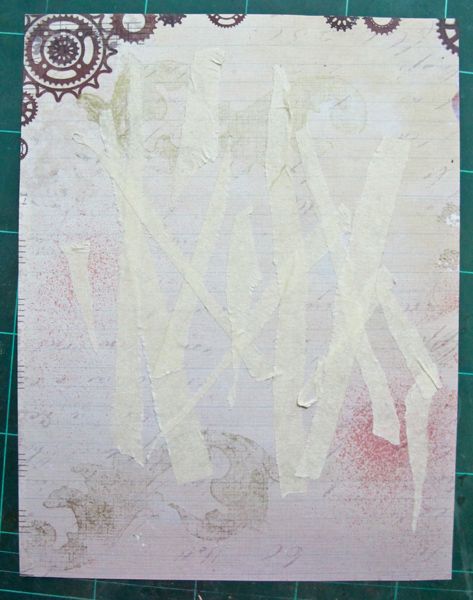 First, you'll need to trim your background paper to 8.5"x11". Then just do a lil spritzing and stamping. Next you'll need to cover it with masking tape. Position them randomly, just like the example above.
Apply the emboss gloss onto the masking tape.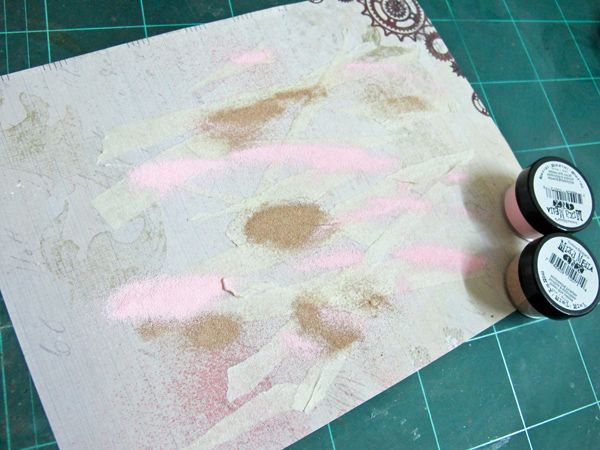 Then, pour the mix'd media embossing powder onto the masking tape.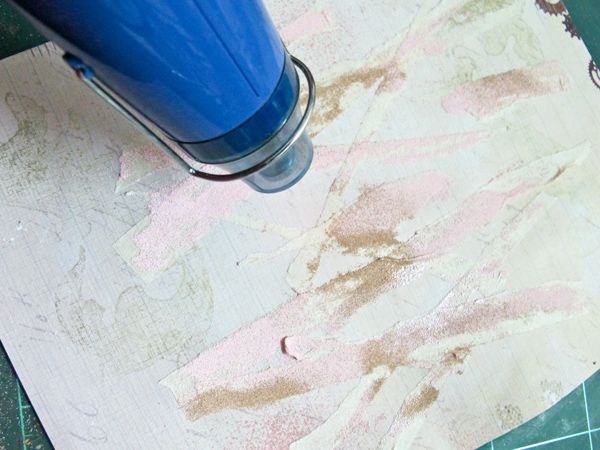 Then, get your hot gun out for embossing fun!


Here's the result after the embossing powder is melted.


Get wet wipes and gesso, apply all over the paper. The whole intention is to blend in the masking tape to the paper.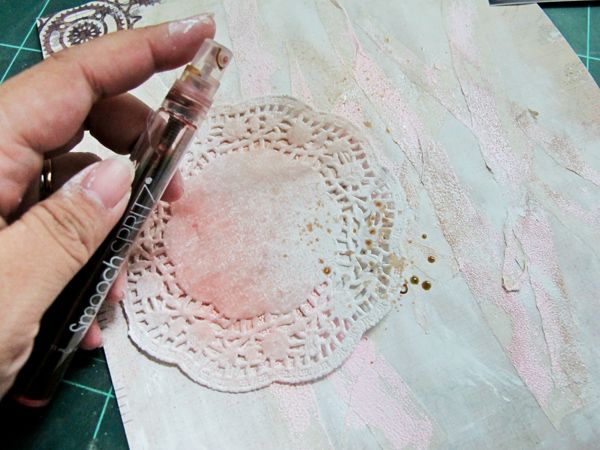 The next fun part is to do masking with doily. Here I use the smooch spritz.


Here's the result after the masking.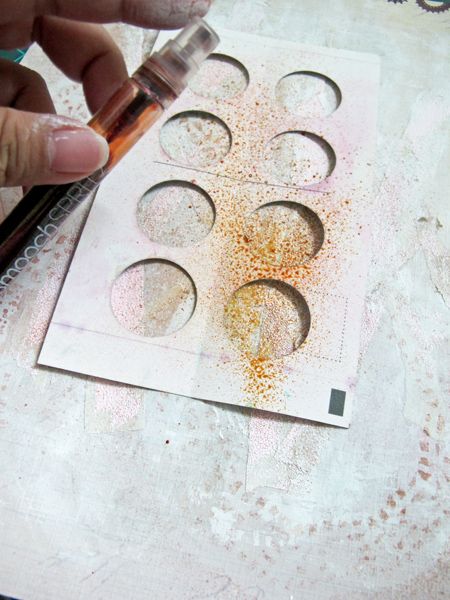 Lastly, get a circle template and smooch spritz it another darker color.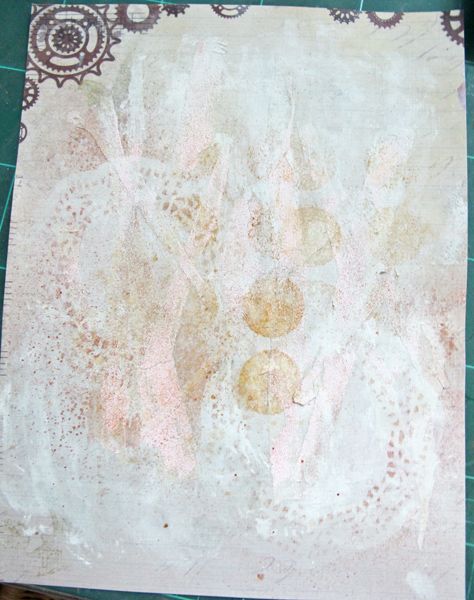 Ta daa... here's the completed mixed media background!

Here's the completed layout...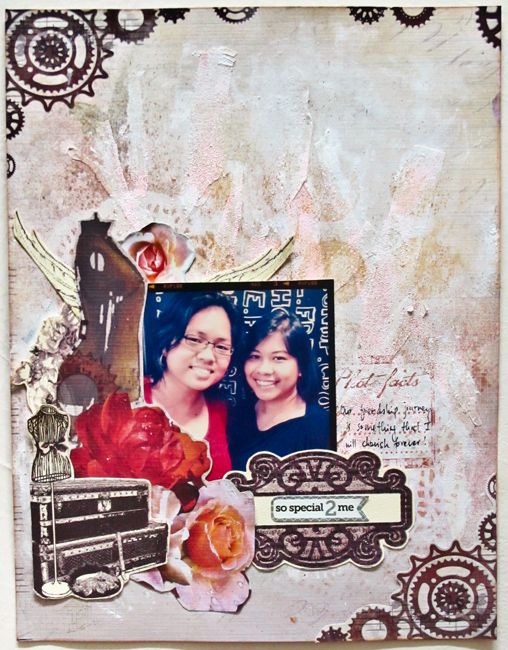 For this layout, I played around with the artistic papers. They are just so pretty without any colors. Love the natural look to it :)

Close-up shots:


Hope you enjoy this step-by-step & do share with us if you play along! Oh yeah, Donna Salazar is having a design team call for 2012-2013 and she'd love to have you to stop by her blog
HERE
to read the deets :)
Products list:
DSD Artistic Paper for GCD Studios
DSD Mixed Media Inx Embossing Powder for Clearsnap
DSD Emboss Gloss for Clearsnap
DSD Smooch Spritz for Clearsnap
Cat's Eye Fluid Chalk Queue by Clearsnap
DSD Antiquities Artistic Paper

for GCD Studios
Gesso
Masking Tape
Doily
Catslife Press stamp
Basic Grey title sticker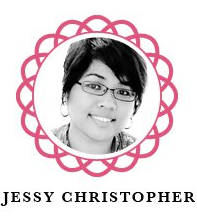 www.teacherjessy.blogspot.com