YES I have!! Lol. Today's layout is inspired by this beautiful motive that is found in the lotus root. I just love this vegetable :) Let me show you what I have done with it...
Here's a picture of lotus root that has been sliced.
To start, use the lotus root & stamp it on the embossing ink pad. Next pour some embossing powder. Use a heat gun to heat the embossed powder.
Once I am done with the white embossing powder, I tried on the Mix'd Media Ink embossing powder and I was so in awe!
Here's the after effect, look at the colors... beautiful rite?
After that, I did some stamping using the ruler stamp.
Here's the completed layout:
I have been struggling with my weight for a very long time. Last year I managed to loose some but guess what I have gained back by year end. Can I blame the yummy food during the festive season? Hehe. So this 2012, I am determine to work out. Get sweat. And my own little word for 2012 is definitely change. I have to change everything... the way I eat & live. I need to get fitter!
Close-up shots:
Thanks for coming by again!
Supplies list:
DSD Artistic Paper
for GCD Studios
DSD Mixed Media Inx Embossing Powder for Clearsnap
DSD Smooch Spritz for Clearsnap
DSD Crafty Chronicle for GCD Studios
DSD Wonderful Wings for Spellbinders
White Embossing Powder by Clearsnap
DSD Corrugated Board for Zutter
DSD stamps for Art Wild Gone
American Crafts Thickers
Papertrey Ink Jute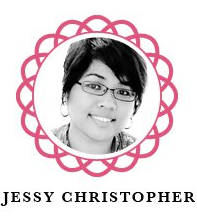 www.teacherjessy.blogspot.com