Since I joined the
Instagram
(free app) community, I got to chat and meet so many scrapper friends and also non-scrapper friends too!! My IG friend,
Natt Smith
aka Tinyatt is having a challenge at her blog. She is one talented scrapper that need to be introduced in the blogger community. Check her out!
The challenge is super simple : to create a project that includes banner(s). It has been a while I actually sat down and created something that is not assignment oriented so I took this opportunity to play along with her challenge. Here's my take...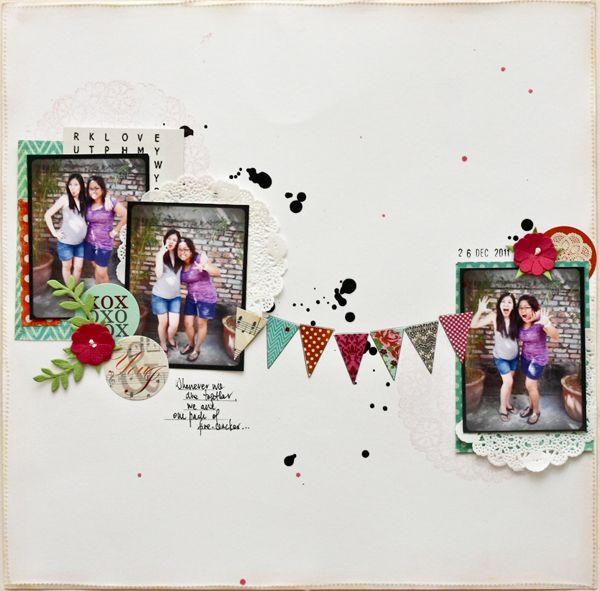 This layout is about me and my talented friend,
Cindy Lee
. I went to Penang to visit her and also several friends during Christmas. It was an awesome moment being with her and she is one fire-cracker! Lol. We had a mini photo booth moment and boy, we were crazy-fun! Miss her...
Close-up shots:
If you have some extra time on your hand or if you are itching to scrap. Do join her challenge ya! Thanks for coming by again... Oh yeah, if you join Instagram, do add me ya. My username is jcchris :)
Xoxo Jessy