I had these layouts and card posted over at Basic Grey blog a while back and thought it's about time to share what I have created.
This layout was created using the beautiful Lil Black Dress. You can refer to the tutorial HERE
These Kissing Booth projects are featured at the BG blog HERE if you wanna know more details. They were created for One collection: Two Projects series.
Recently, I have just shared the Cupid series and this is what I have designed using the Kissing Booth + Curio collection for the blog HERE :)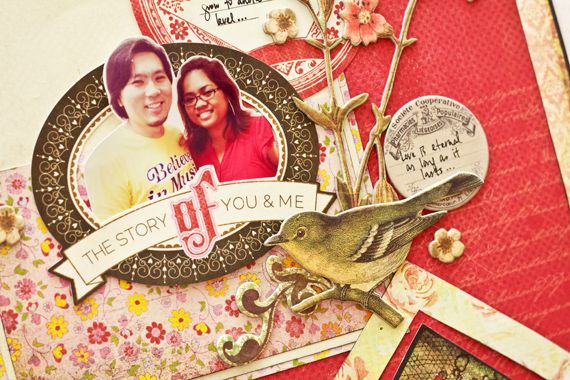 A lil scrappy info:
For this layout and card above, there were two elements that inspired me – Chinese New Year & the chevron pattern. As I am from a mixed parentage, Chinese New Year is a celebration that is very dear to my heart and that we have just celebrated in the last 2 weeks. I love the red and the patchwork look. In the Curio collection, it has a bird and flowers that looked very much like chinese elements. I knew that the Kissing Booth collection would go very well with Curio. In the Kissing Booth collection, it has all the small pretty flowers and pink shades that fit perfectly with the red in Curio. Not forgetting the die-cuts are just so easy to use. I am so glad that the two collections went so well together.
Thanks for coming by and shall take time to update on my Bali trip next!
Xoxo Jessy