Yes, it's Nook News today! Firstly I would like to share with you the latest craze we are having over at the Nook. It's about this beautiful March kit...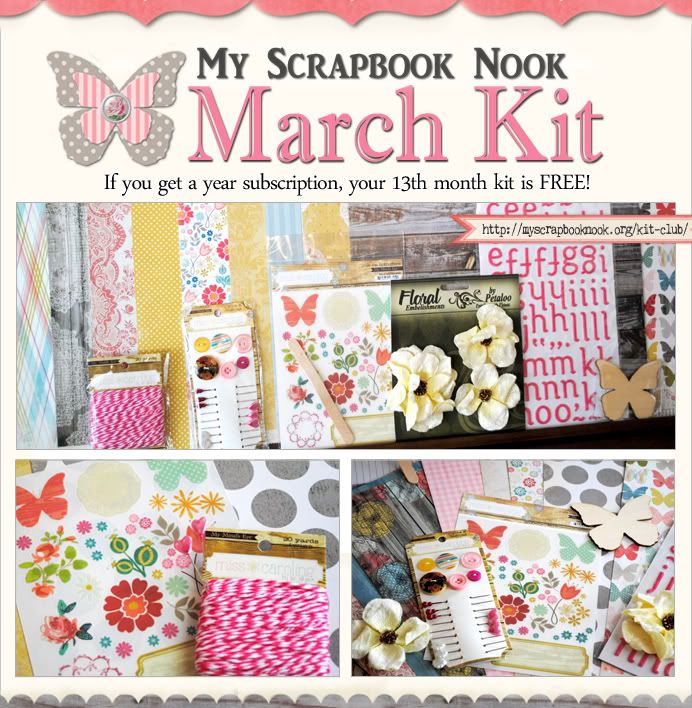 Spring floated in on butterfly wings, dropping flowers where ever she paused and landed on an ancient wooden fence in front of a cottage full of scrap supplies, hidden away in a fairytale gloaming. Evoking all the gentle, blowsy beauty of a early spring day, this kit will enchant the senses as you pair darling pinks and florals with charm infused, country inspired wood grain patterns. This kit is the perfect blend of cute and sophisticated, pairing girlish bows of twine and buttons with elegant velvet flowers and sassy hat pins. Featuring the lovely Miss Caroline collection by My Mind's Eye.
This sweet deal will be gone in a whisper, so reserve yours today!
Here another fantastic deal for you! If
you sign up today, you will get this grab bag, valued $28, for free as well. What a great deal eh?!
Before I sign off, I'd love to share with you what I have created with the Feb kit that was filled with October Afternoon Sasparilla ...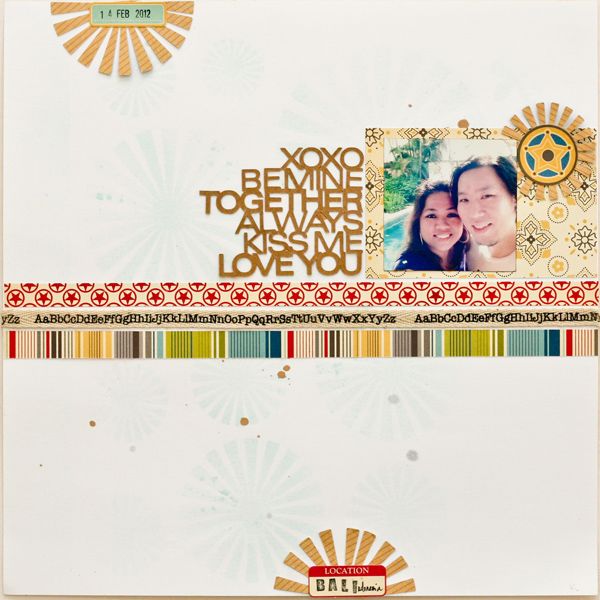 Can you see that I had so much fun with my Silhouette Cameo? All those wordings and sunburst are cut using the Cameo! I absolutely love my machine to bits!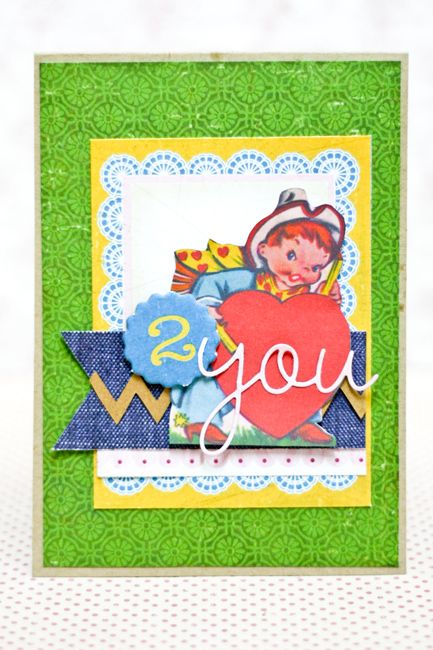 Just a lil side track, created this using the Nook September kit! I still love me some good Crate Paper : Random collection. That lil cute vintage cowboy clip art was from HERE :)
Once again, thanks for coming by and leaving me some love too! Have a good weekend!