... yes, indeed! I seldom got to play and this time I had some time on hand and dive into my Studio Calico April kit. Yes, I know May is ending soon! Lol. Got to dig into May's kit soon :)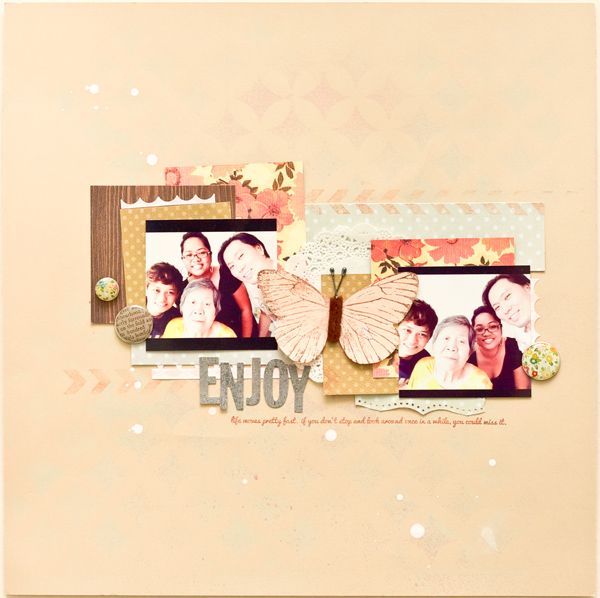 This layout is very special for me because it's my maternal grandma aka Popo. We celebrated her b'day on the May 1st and she was so excited that she got to eat one of her fav food : Kentucky Fried Chicken. Yes I kid you not! She really enjoys that! Lol.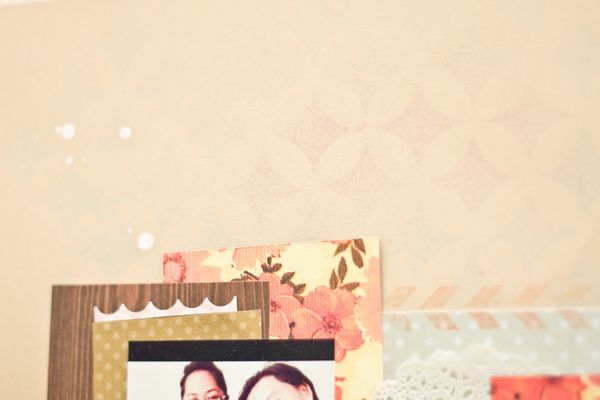 Heart that butterfly and the subtle misting I created for this layout. Oh yeah not forgetting the chevron stamp!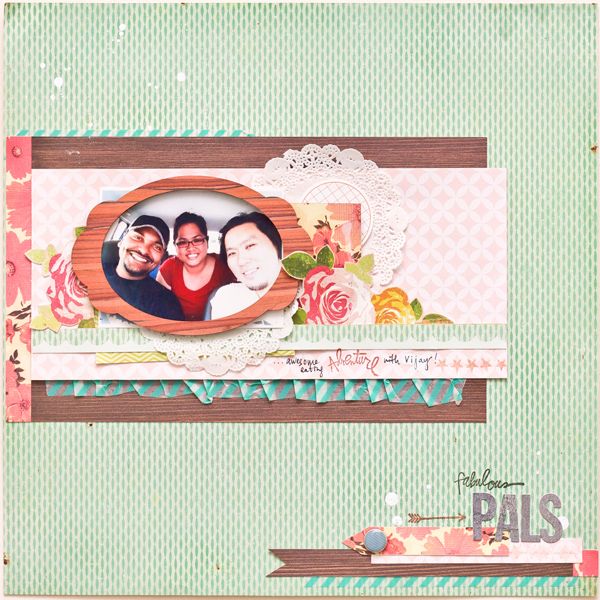 I seriously heart the green background and the washi tape and couldn't resist to do another quick layout. That's our dear friend, Vijay. We met up with him last year and we had eating session. Malaysia is all about food! Haha.
I was so fortunate to grab Heidi Swapp's latest stamp called Memory File and heart it to bits!!
Oh yeah, I am so happy to be invited to be the guest judge over at
Scrappin' Patch
. They are having scrapping challenges. Can't wait to see those talented ladies create their layouts based on my style! What an honor... seriously! Thanks Scrappin' Patch for inviting me to be part of this awesome event :)
Thank you for coming by again!
Yaays for school break!!
Xoxo Jessy