Mother's Day is this coming Sunday, May 13th. I wish my mum is still around. I missed her everyday since she passed away 6 years ago. Still talking bout her each day like she has never left us. I truly love her a lot! But I am glad that I have a loving & understanding mother-in-law. She's beautiful inside out. Thank God for MIL like her!
Well, today I am going to show you what I created for
Doodlebug
Mother's Day. I created a card based on a sketch I sketched for Doodlebug
HERE
and also a book stand. The cute book stand was inspired by Russian dolls + mouse. I'm not sure if you can see the resemblance of a mouse. Lol. I thought it would be pretty to create the lil girly-mouse too. Mother + daughter.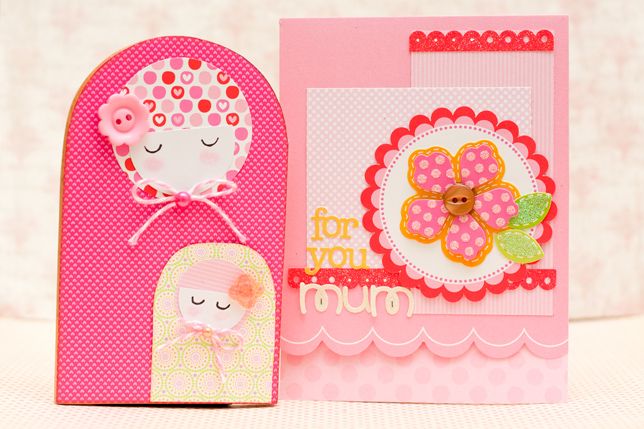 Here's the side view: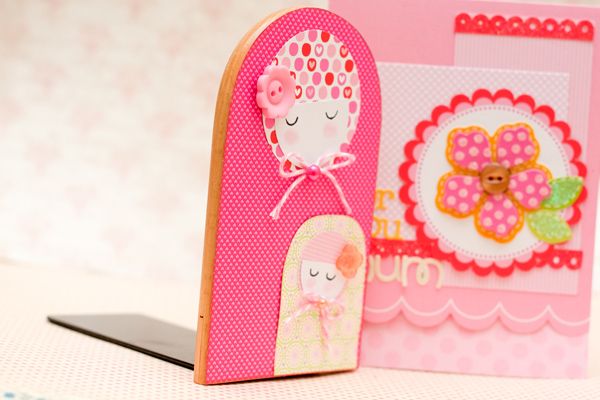 Supply list: Create-A-Card (A2 polka-dot assortment), Sweet Cakes (6x6 paper pad, cute cuts, fancy frills), Cardstock Stickers (for you, candy shoppe), Doodle-Pops (sew pretty), Sugar & Spice (6x6 pad, buttons, twine)
Thanks for coming by! Happy Mother's Day to all the lovely mothers out there! Be blessed :)