Yes, I got bitten by the hexie aka hexagon bug + badges too!! It is school break now for Teacher Jessy. Unfortunately it is my last week. Cherishing every moment of it tho' I am just staying at home catching up with other stuffs. I am a homey girl, can you tell?
Just right before the school break started, I received a beautiful RAK by the gracious
Sasha Farina
. She sent me these beautiful badges and I totally loved them ALL! You can always check out her etsy store called
Sew Paper Play
. If you know her well enough, you'll know she has killer skills with stitching! Thanks again sweet Sasha!
Without further a due let me show you what I have created using my Studio Calico 35mm kit + Sasha's badges!
That's my darling nephew and I met during my papa's birthday! He was all cheeky and shy to take pic with his aunt... lol!
Close-up shots: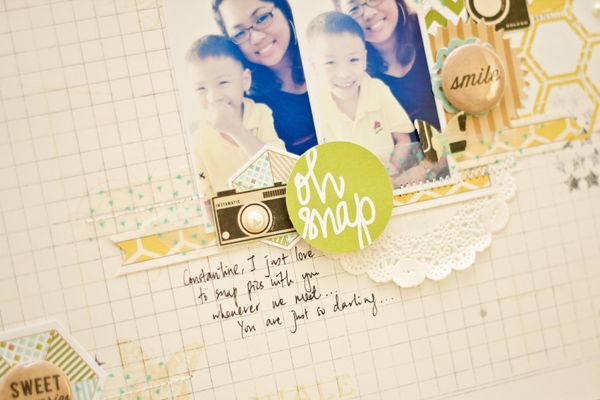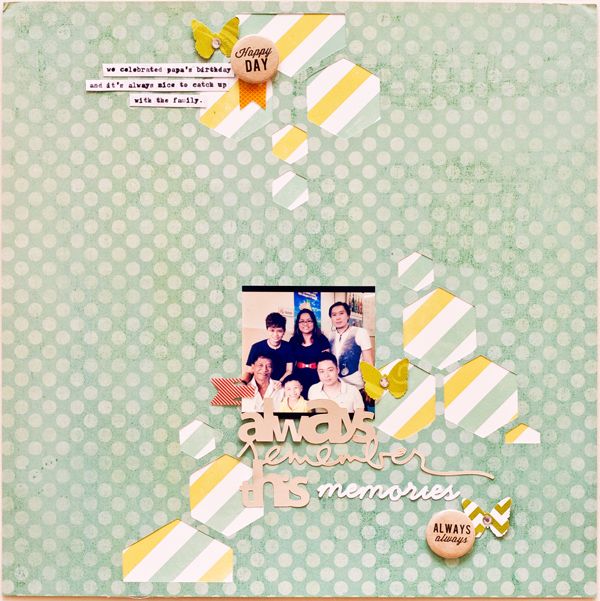 Another layout to remember my papa's birthday. We had fun meeting up with each other and enjoying good food together. My family is a FOODIE!
Close-up shots: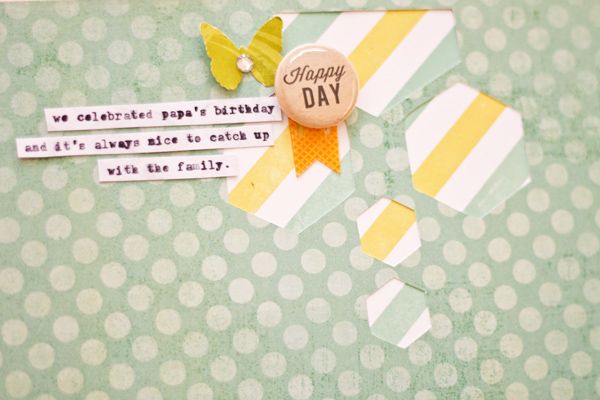 Lastly, another shot of my baby sister and I.
Close-up shots: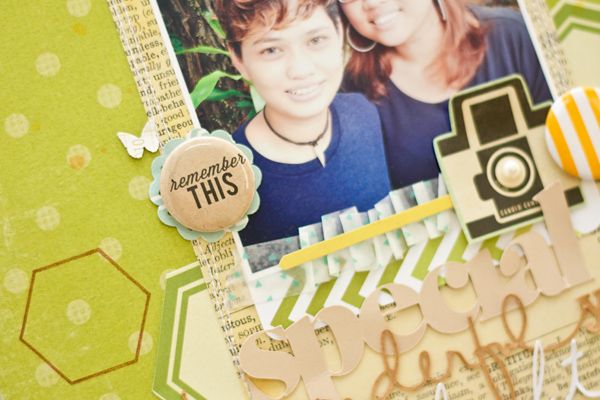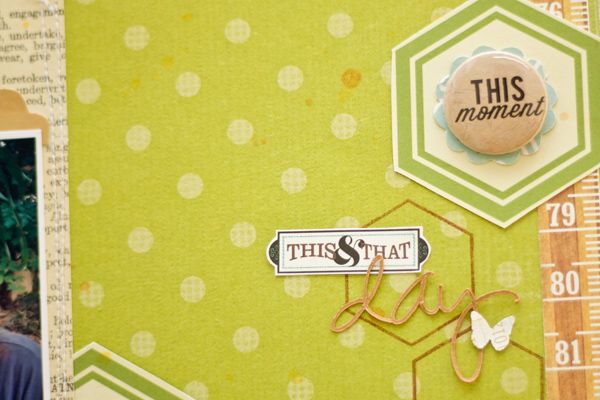 To be honest, I didn't realize that I scrapped these 3 layouts using the photos from my papa's birthday and there are all in hexie shapes! Amazing! Ha.Anyways, I truly had a lot of fun catching up with scrapping and just enjoying my day. Hope you are enjoying yours too!
Be back soon cause I am revealing more layouts...
Xoxo Jessy