Welcome to the Launch Party for my new Mix'd Media Inx CHOX!
There are 8 colors in this product release:
Driftwood (tan), Sparrow (brown), Butternut (gold), Petals (pink), Sage (green), Bluejay (blue), Pomegranate (burgundy), & Midnight (black). And just like the Mix'd Media Inx, the containers have a flexible base (for a comfy grip) and a clear lid with a lip that lets you stack the pads.
You can also get the re-inkers in all 8 colors.
These new CHOX are fast drying, have LOADS of vibrant color, are great for stamping, edge distressing, coloring, and can be used in layers for blending colors (watch the technique video for day 1). To give you an idea of how much pigment is in these inks, you can actually mix the re-inkers with a matte acrylic medium to use instead of or with acrylic paint!
Come back each day from Nov 27th - Nov 29th for projects, ideas, technique videos and PRIZES!
These are the prizes we are giving away each day below:
Each day of our party we will have TWO winners! Each prize will be a Mix'd Media Inx Chox pad and the matching re-inker. To be entered into our random drawings, leave a comment and add your name to the inlinkz for each day of our party! The winners will be announced during the first week of December. So be sure to check out
HERE
for the next three days!
This is the LIVE webshow that I host every other Tuesday from 5:30 PM to 6:15 PM Pacific Time.
Click
HERE
to be linked to tonight's show!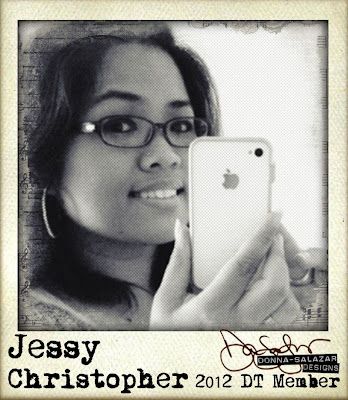 Thanks for coming by!
Xoxo Jessy