Today I created a non-assignment layout and it felt so good! Since I got pregnant, the desire of scrapbooking is not that intense compared to before. Blame it to the hormones. Lol. All along, I have been creating for my DT assignments and today I vowed that I will create a layout no matter what! I have been hoarding American Crafts : Dear Lizzy Neapolitan collection for a while now. In fact I have been hoarding since her very first collection. So I thought it's time to dig it out & play! I really love how it turned out to be. All the pastel colors are just so yummy!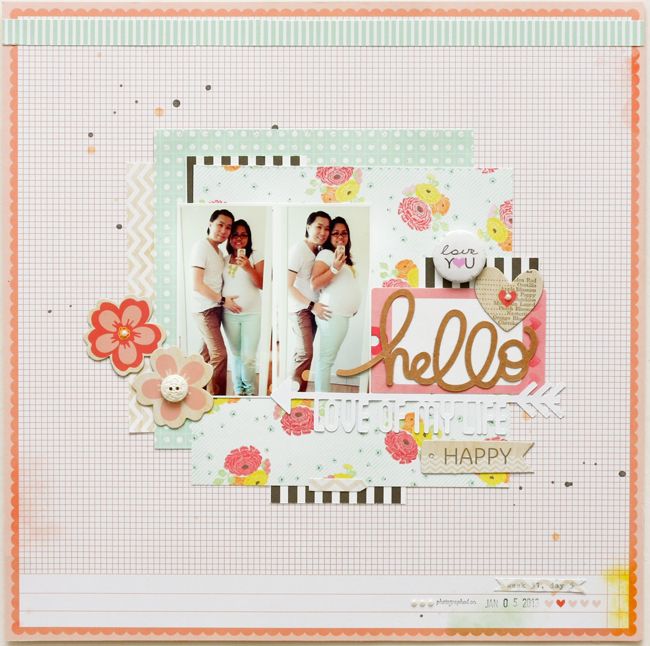 Love that hubby and my attire coordinated with the papers & embellies. Awesome!
Well V-day is around the corner and it is definitely appropriate to create a love-themed layout. The title "love of my life" is perfect for this layout because my man standing next to me and lil bub that is inside me, will always be the ♥ of my life! Period.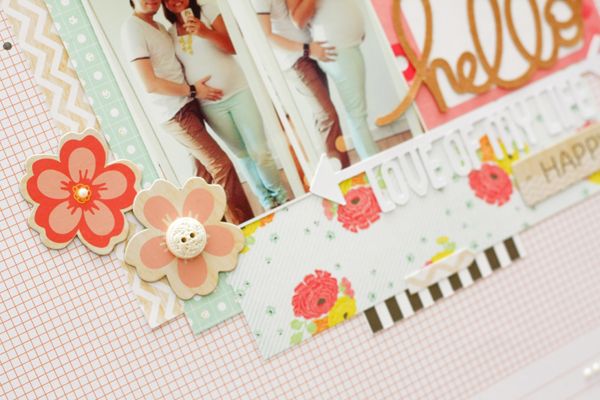 I am so glad that I got Silhouette Cameo. It really helped with the title and lil deets. Geez, I'm still smiling that I scrapped this layout! Oh yeah, tomorrow will be week 35... boy oh boy... how time flies!
Thanks for coming by :)
Xoxo Jessy