Hello there! It's time to show you what I have created for my Project Life Week 3. To be honest, I am still catching up with Project Life. I'm supposed to be on week 5 but time is just not enough at my end these days. Lol. Crafting with a lil baby as young as 6 weeks old is not an easy task. Simply because of the many pit stops & mummy duty in between BUT I am enjoying every second of it. Early of this year, I am determined to create these special memories for Katelynn so she can look back at them someday and giggle about it. I am sure every child is curious how they looked like or what they have done at such young age. Glad that I am still on the same track :)
This is my 3rd attempt creating with Project Life and along the way I have came out with my own 'creating recipe'. Firstly, I will save the photos according to the weeks into my iPhone (my photos are snapped & edited purely with iPhone), print them out using my old faithful Canon Selphy ES20, arrange the photos into the sleeves, match them with the PL cards and lastly embellish/decorate each cards. If you have noticed, I used alot of design cuts that I cut them with Silhouette Cameo. They save me tons of time especially with Katelynn being so clingy at this very moment. Of course washi tapes play a huge part on my design too. Overall, I felt that photos and journalling actually play the most important part in Project Life, therefore I am focussing on these elements. Everyone has their own ways with Project Life but that's how I roll!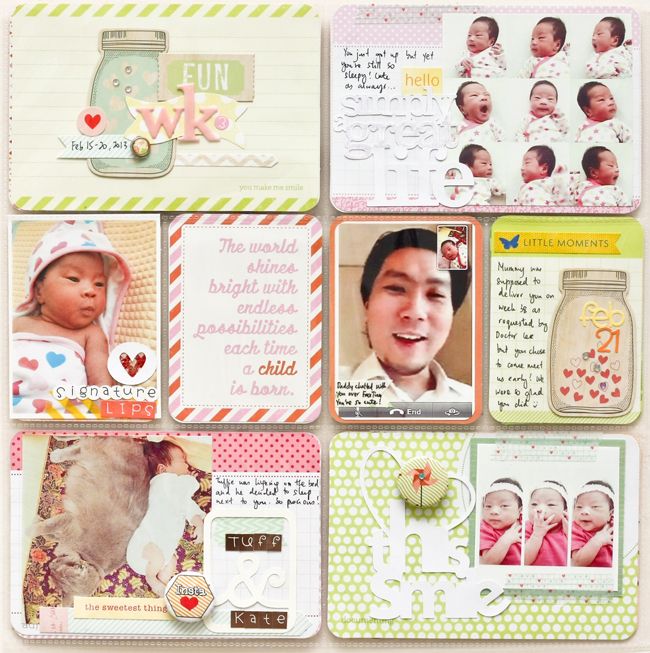 PL Week 3 - Left Page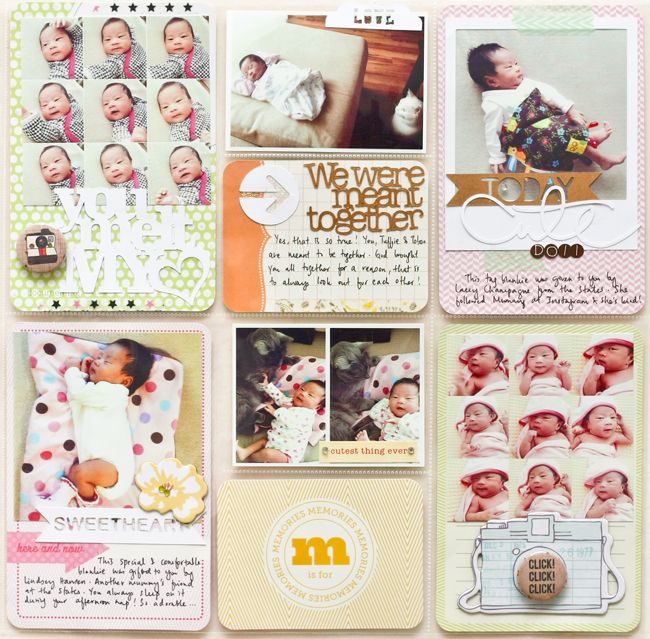 PL Week 3 - Right Page


Katelynn has to lie down next to me in order to feel my presence. Yup, even when I am having my lunch! Lol. She is one sticky girl and I loved it! We have been waiting for this lil miracle for the longest time. Thank God for her!
Hope you enjoyed my Project Life Week 3 and do come back for Week 4. I will have to start them soon, just wanna make sure that I keep myself into the PL momentum. Thanks for coming by. And thank God it's Friday!
Xoxo Jessy