Since Katelynn is born, I didn't intend to apply for any design team simply because I wanted to give all my attention to her. She is all I ever wanted in my life. Early April,
Helen Tilbury
sent me a FB private message and asked me if I would like to join her team called "
Scrapbook Around The World
" and contribute one layout a month. I immediately said YES without thinking much because I really love scrapbooking and would love to cherish all the precious photos by scrapping them. It is indeed an honor to be part of this amazing team with so many talented scrappers!
It is pretty simple to join the challenge. Let me briefly share with you....
All you need to do is be inspired by the mood board (in ANY way)
& use our sketch as your starting point.
How to use our sketches
As you would any other sketch. We would like to see that it definitely inspired you & was your 'starting point' but you can 'make it your own' by flipping it, turning it, inverting it & moving things about if you like. You can also change the photo orientation and number of photos to be as few or as many as you like.
**** the above image MUST appear on the blog post containing your challenge entry please****
You also need to mention that you are playing along with the current challenge at Scrap Around The World & link up to it please :)
How to use our mood boards
Our mood boards are for your INSPIRATION only. You can be inspired by one of the images, all of the images, or any number of them, or even parts thereof. For example, on this board you may be inspired by the colours (either all of them or just one, two or more) but you do not have to use any colours on the board if you don't want to. Other aspects of the mood board that could inspire you are, for example, the beads, circles, fringing, cracks, texture, leather, chandeliers, turquoise, rust (colour or rusty elements) ie brass/metal. Pink, purple, oranic shapers, swirls, feathers, fluff, fibres, distressing, ombre effects, flowers, bows, lace, flower-soft & filigree work (fine cut embellishments such as laser chipboard with detailed designs).
It's entirely up to you! Be Inspired in any way!!
_____________________________

Here is my take on the moodboard + sketch...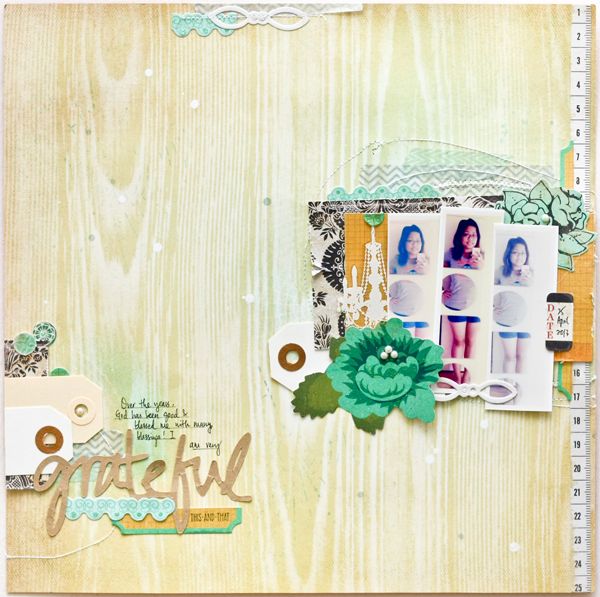 I was inspired by all the images on the mood board! The wooden background was inspired by the 1st photo ie. the woods/trees. The table cloth on the 2nd photo inspired the black & white paper I chose. I used turquoise flowers, mist and stickers in keeping with photo no. 3 & a chandelier image as per photo 4. My other details were inspired by the awesome sketch!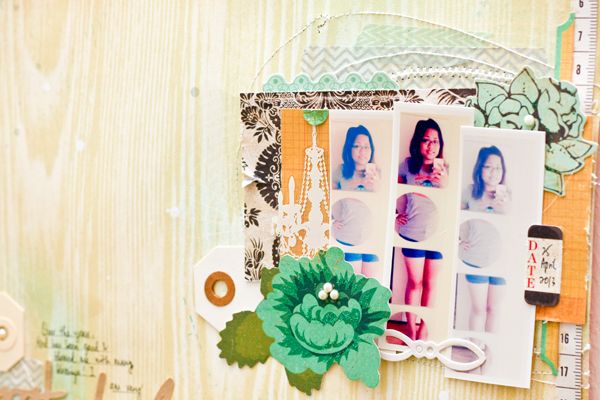 We have amazing gifts from these sponsors for our first challenge!! Amazing huh?
Thank you for coming by and I hope to see your beautiful entries at
SATW
soon! Do check out SATW for more deets & all the inspirations by the talented design team members.
Xoxo Jessy