Hello again! I've shared these layouts at Instagram but not here so I decided to share them here as well. I love this awesome collection by Maggie Holmes for Crate Paper. The colors and designs are just amazing.

These days with Katelynn around me, I have learnt to scrap faster. Usually I will have about 30-40 minutes before she gets up from her nap. Oh well, sometimes I have to stop and continue them later! Whatever time I have, I really enjoy scrapbooking. It is very therapeutic for a mummy like me, something to keep me sane for a while :p
That's me with Cindy's daughter, Abby. I visited them last year in Penang while I was expecting Katelynn. How time flies! Katelynn is already 4 months old!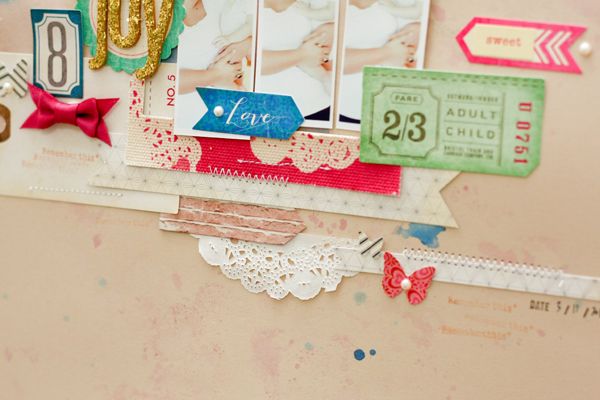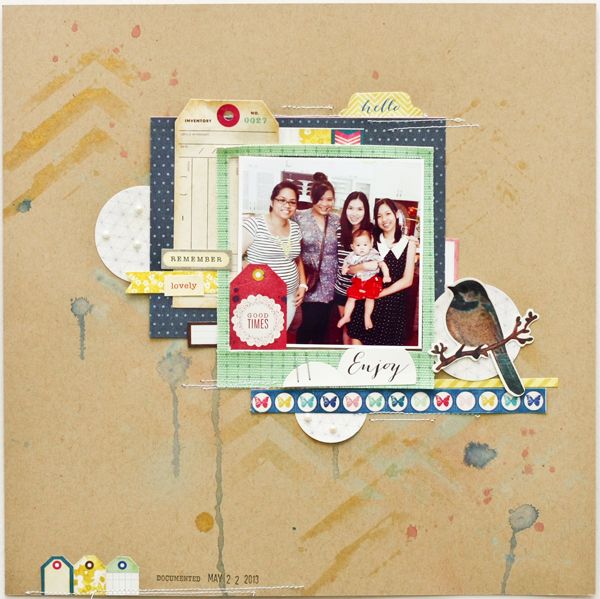 Here's another layout of me and the Penang scrapbookers!