Hello peeps! It has been a while I last played with any kind of sketch challenge. This morning I just wanted to create & bumped into
Pretty Little Studio's sketch challenge
and thought hey, I can do that! I love the circle element on the sketch. So I quickly took out Pretty Little Studio - Sand Castle collection and started to create. BTW, you can submit any project with any kind of product. Isn't that cool? Once I was done, I felt so happy because I got to create tho' it was just a short while! Katelynn was very cooperative as well, she was entertaining herself the whole time. Lol.
These photos were captured when I visited Cindy last November. That big-eyed baby girl is her daughter. They came to visit us at our hotel and we all took the opportunity to have a mini photo shoot. It was fun! I really missed them both and hope to meet them again :)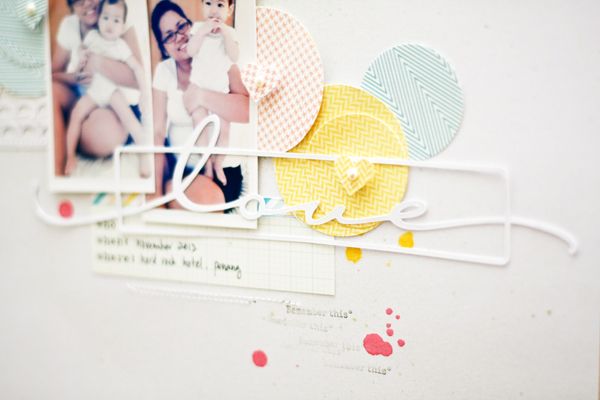 Thanks so much for coming by and have a good Friday!
Xoxo Jessy