Hello there! It's me sneaking in to share with you my very first layout I created for
Lemon Owl
. This year, end of January, I delivered a baby girl named Katelynn. She has changed my life so much. She is definitely a miracle and a gift from God. So I decided to create my first Lemon Owl layout with a photo of us both we took on Mother's Day. The colors in the photo really goes well with Around the Corner collection. I really love the bright & cheery colors. In fact the colors and the embellishments go well with any scrapbook theme!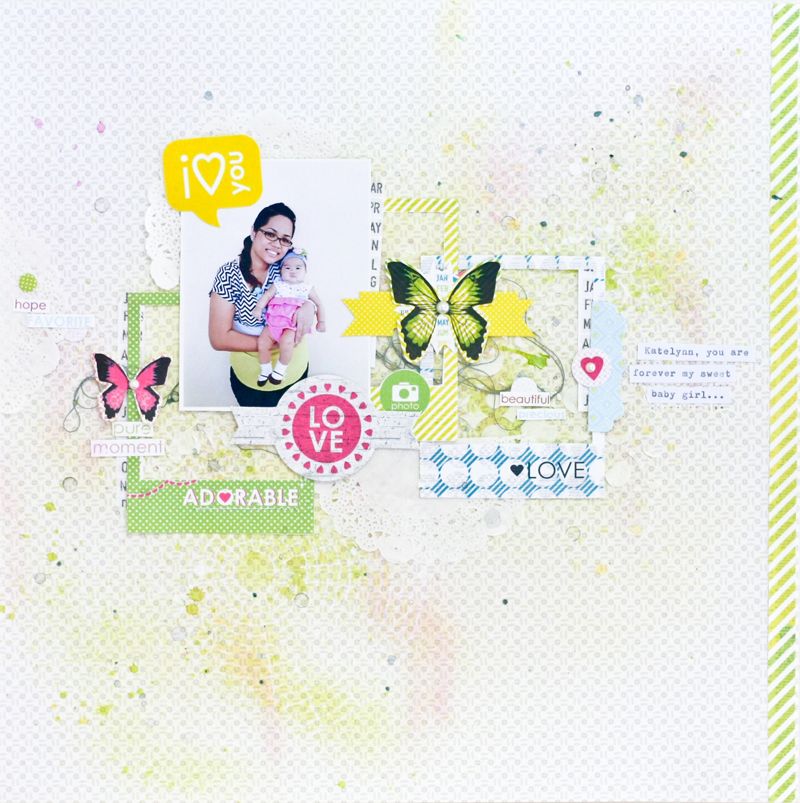 I really adore the frames in this collection and decided to use them. What I did was I cut out the inner part of the frame so that the white dots (that I created with modeling paste), thread & also the mist can be seen. By overlapping the frames onto each other gives an interesting look to your layout.
I hope you are inspired to create with the collection. Do share with us if you do. Have an awesome day!