Last week, I had some "ME" time and I decided to scrap again. It was pretty fun. I decided to play with American Crafts + a lil bit of Peebles Inc this time round. I've been buying all along and thought it's time to get them out and create something fun!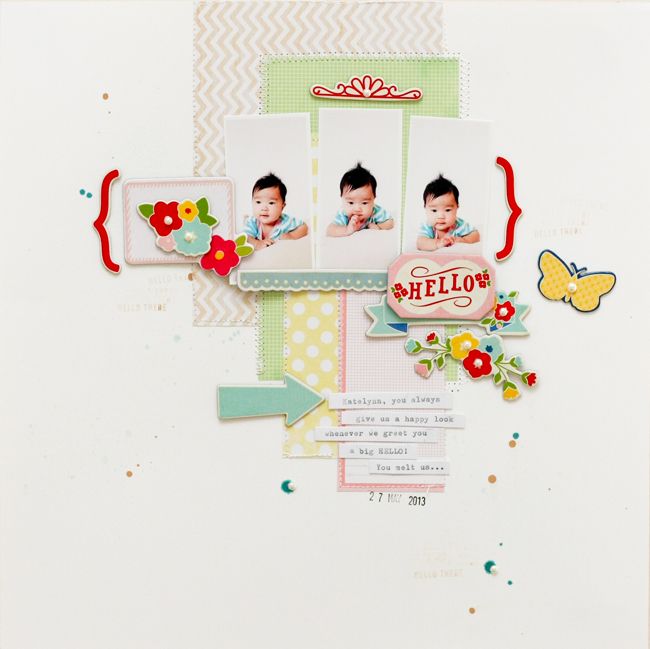 Dear Lizzy + Pebbles Inc are a perfect combo. The pastel colors on Dear Lizzy really brought out the vibrant colors of the Pebbles Inc chipboards. Look so cute together!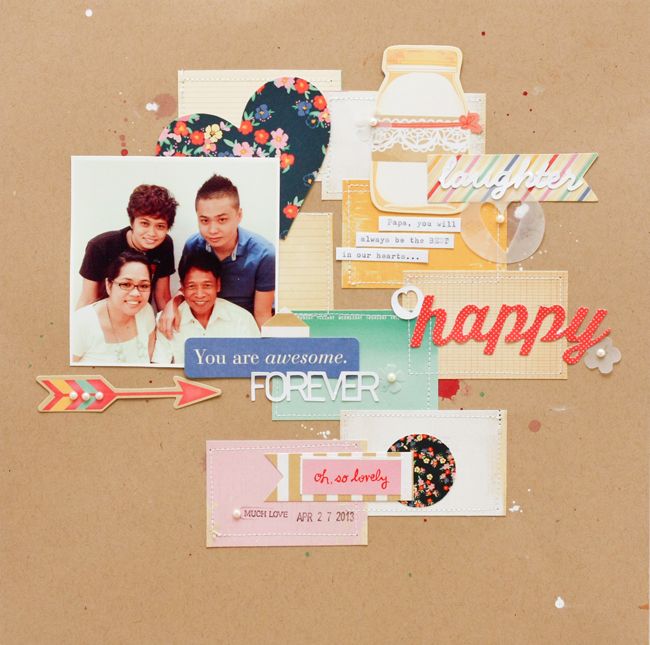 We celebrated my Papa's birthday last April and thought it will be nice to commemorate this special day onto a layout. That's a photo us, siblings with my Papa. Wish my late-mum is still around with us. I really missed her everyday! Dear Lizzy Lucky Charm collection is simply beautiful. I love the bold colors + pastels mix together. Perfect for any theme!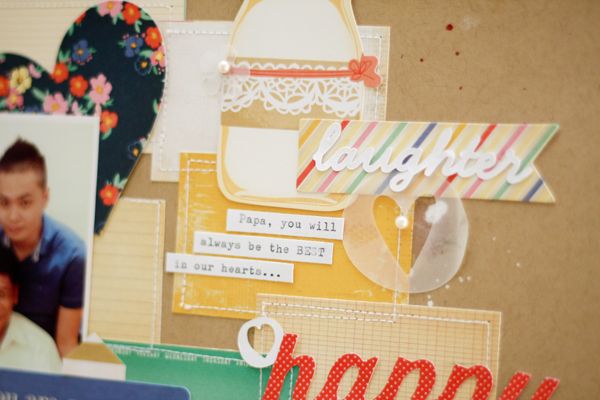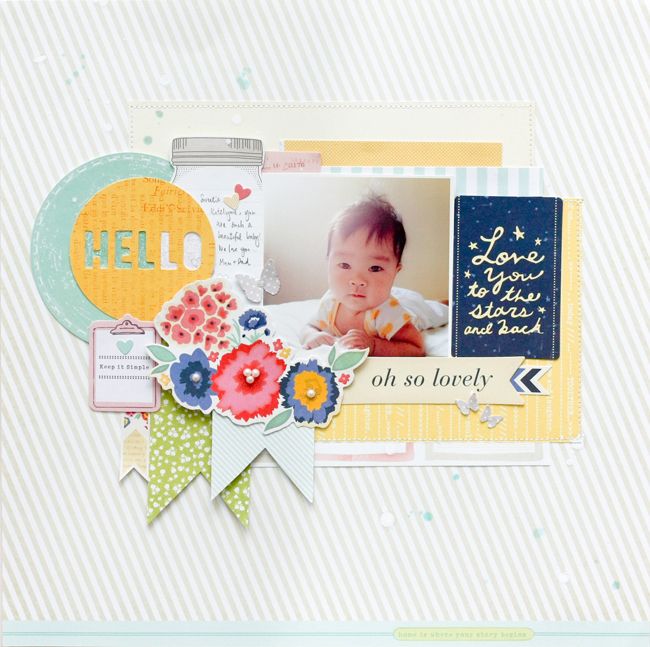 Can you tell by now that I adore Dear Lizzy's collections? This is a lil mixture of Lucky Charm + 5th & Frolic. It is so pretty & suitable for my baby girl, Katelynn. In fact the collections are perfect for everyday theme!
I'll be sharing another round tomorrow. Be sure to be back and check them out! Thanks again for coming by and have a great day peeps!