Hello peeps! I'm so glad that my schedule is getting consistent and I could scrap! Allow me to share with you 2 layouts that I have created.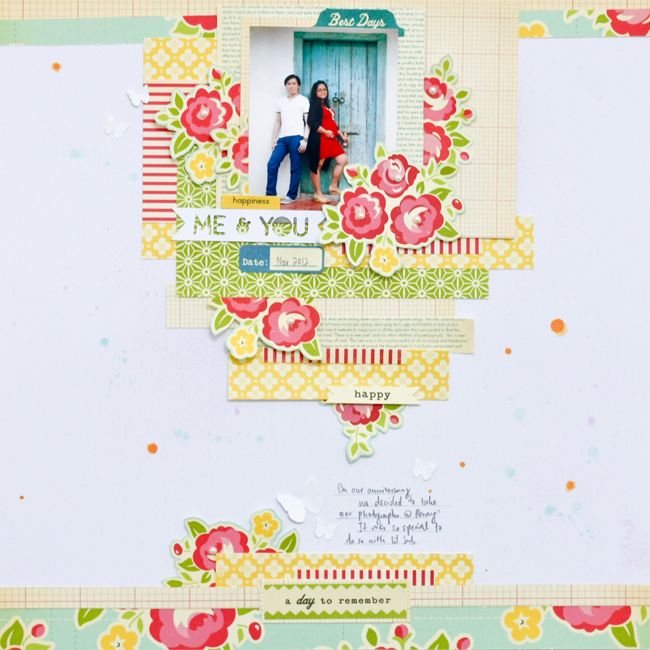 This first one was created using October Afternoon - Sidewalk collection. I have hoarded for a while and thought it's time to take it out and play before the next CHA! I really love the luscious colors on this collection and those flowers are just too pretty! That photo is just perfect for this collection, don't you think so?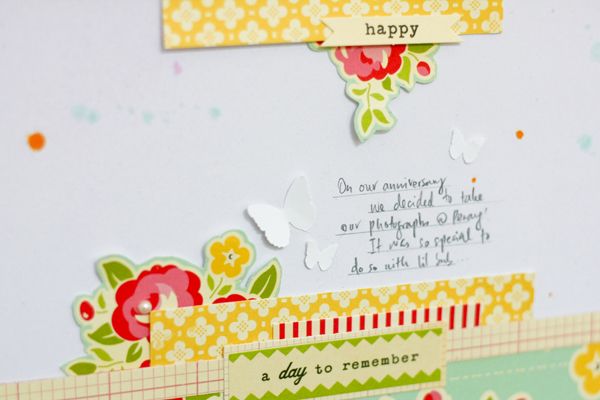 This was created with the amazing collection from Crate Paper - Maggie Holmes'. I just love the colors in this collection and those chipboards are just so fun to play with! This layout is purely paper and chipboards. Can you tell I am a big fan of colors, papers and embellies?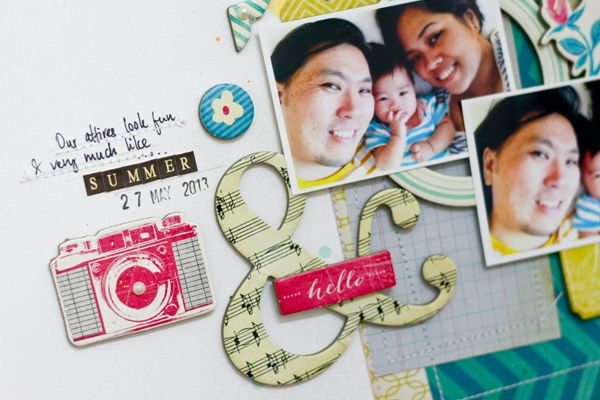 Thanks so much for always coming by and take a peek. Appreciate your visits! I can smell the weekend, can you? Have a great day!
Xoxo Jessy