A year has flown by at the blink of an eye, our little princess Katelynn Zoey Tham is now 1 year old!
To celebrate this major milestone, we decided to do a simple shoot of Katelynn at home - one that is based on pastel theme! Every little girl's favorite color.
Despite being a preemie, Katelynn has shown great progress month after month. I have breastfed her since birth (& still going strong) and never once I gave up, it is definitely one of the best things I could ever give her. And because of breastfeeding, she has never had the need for a pacifier or a bottle (she has gone straight to the sippy cup). I'm a proud mom!
Thank you God for His strength and guidance... especially for this little miracle of ours :)
--------------------
Some fun facts about Katelynn:
At 3 months old - Chat away!
She was quite a chatting machine at such tender age. She would tell me 'stories' especially after a good bath. Sometimes I really wished I could understand all the baby language that came out of her. Hope she's not complaining about me or Eric, LOL!
At 6 months old - Grabbing Tuffie & Tobes.
This was initially the main motivator to walk (with the support of sofa / table). This is when the 'fancy footworks' were developed, as if she was dancing across the living room. My poor fur babies actually lost quite a lot of hair along the way
Many mentioned that babies of this age would be able to recognize faces & develop their own preference on who they like & dislike, but Katelynn is surprisingly friendly to anyone that she meets! She would wave to even strangers in the mall or in the lift & she never fails to put a smile of their faces.
At 9 months old, her first words were 'Ahk Ahk' (to imitate the crows).
It all started when I brought her out for her evening tricycle ride. A bunch of noisy crows were at a nearby tree & she instantly learned to repeat their loud 'Ahk Ahk's.
At 1 year old - No food escapes her sight!
Celery, Ice Cream, Chocolate, Salmon, Bitter Gourd... just to name a few. But above everything, RICE is her absolute favorite and would quite certainly become her staple.
--------------------
For this photo shoot, props were simple enough - 8 helium balloons & a bunch of pastel colored clothings :) However, it was extremely challenging to get a 1-year old to stay put & pose. All she wanted to do was exactly the opposite of what we have in mind! Haha.
So, we decided to just go with her flow and try to capture as many moments as possible.
I'm proud to share with you here the best of the bunch that we've managed to shoot, who would have thought that this little girl could strike so many different poses?
We present to you our little princess Katelynn Zoey Tham (check out her headband!) and her balloons…
Xoxo Jessy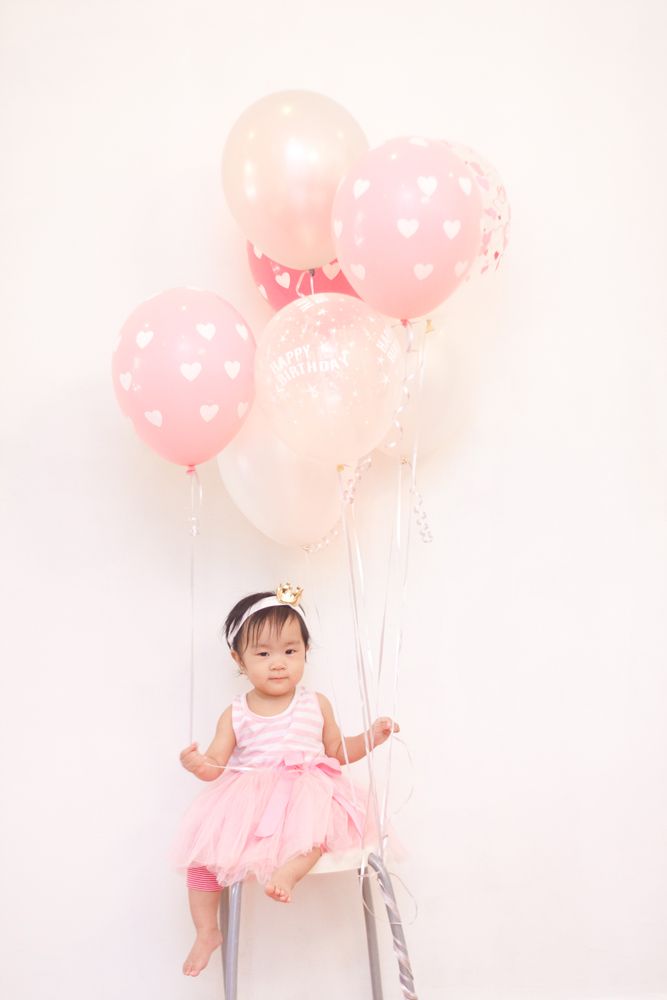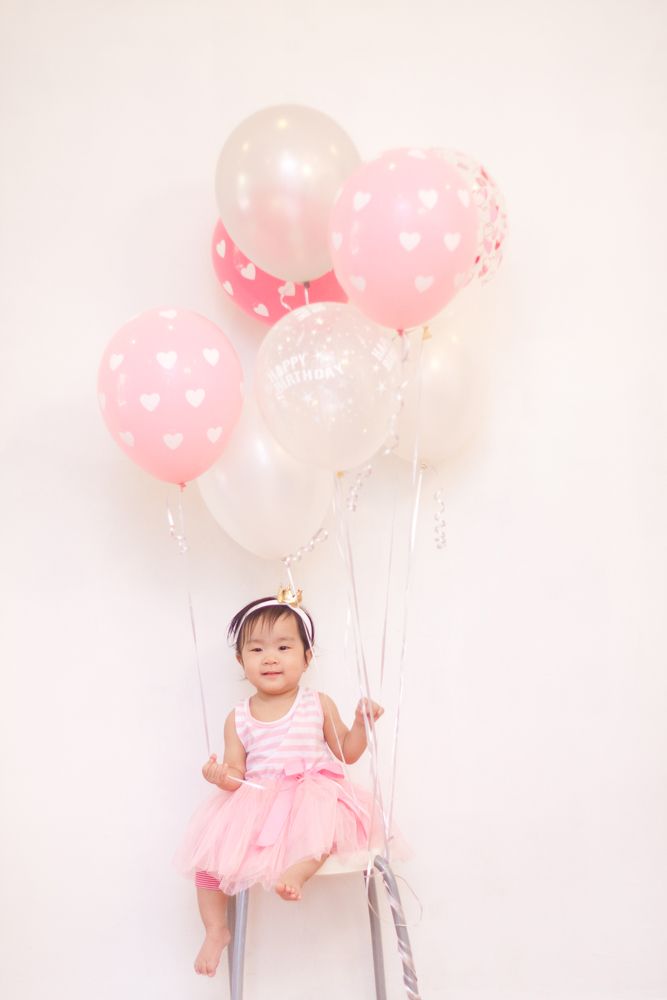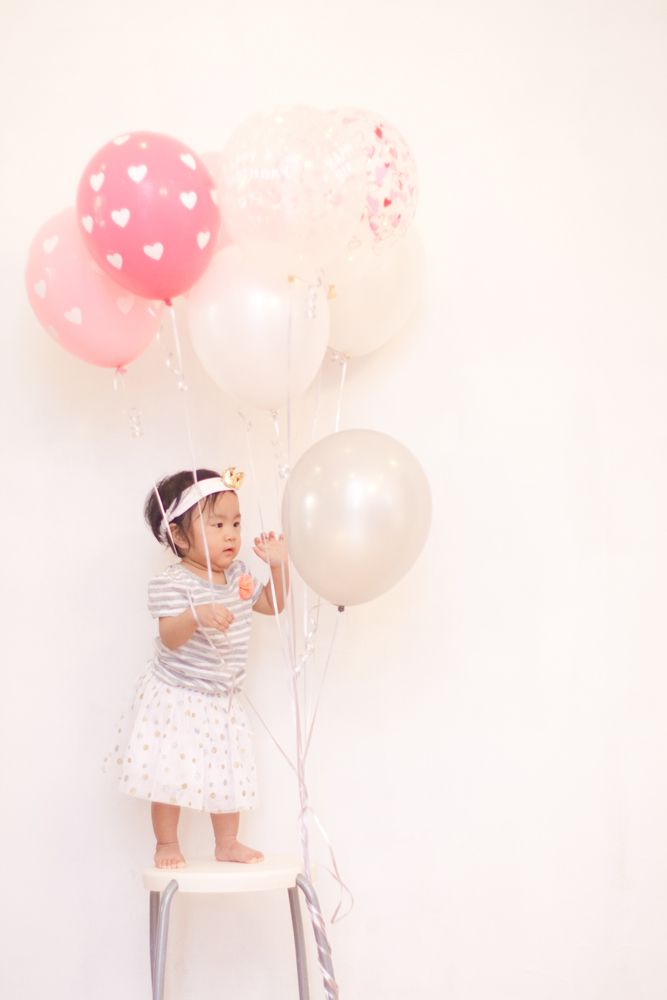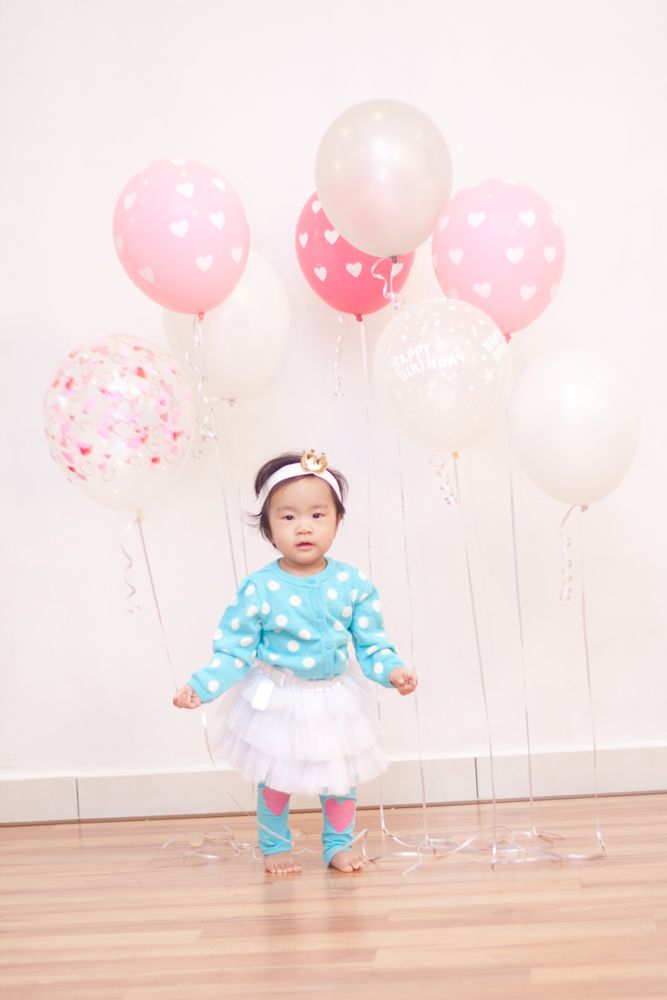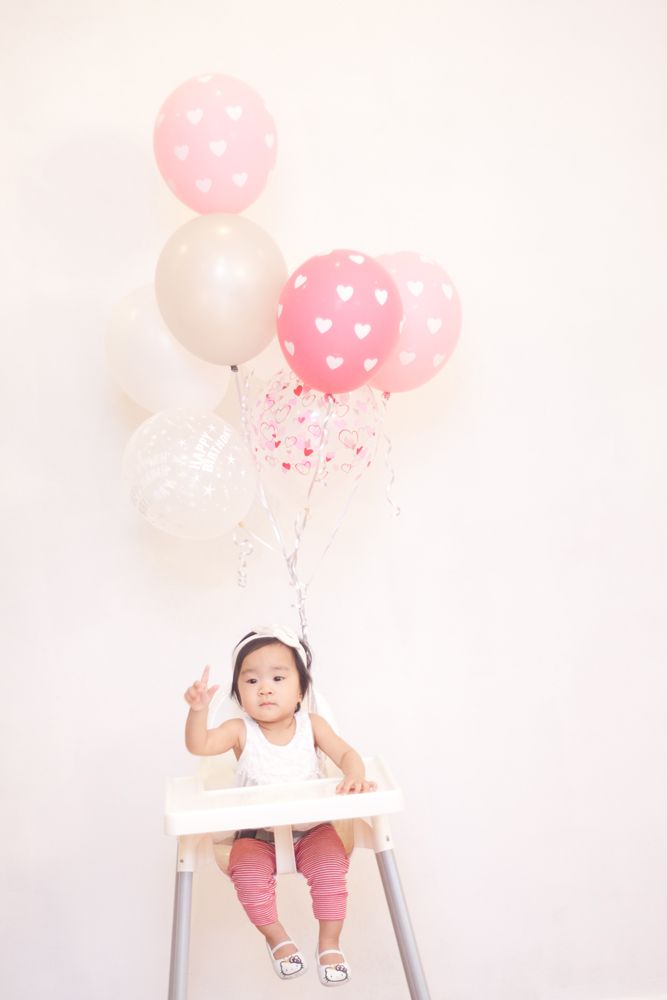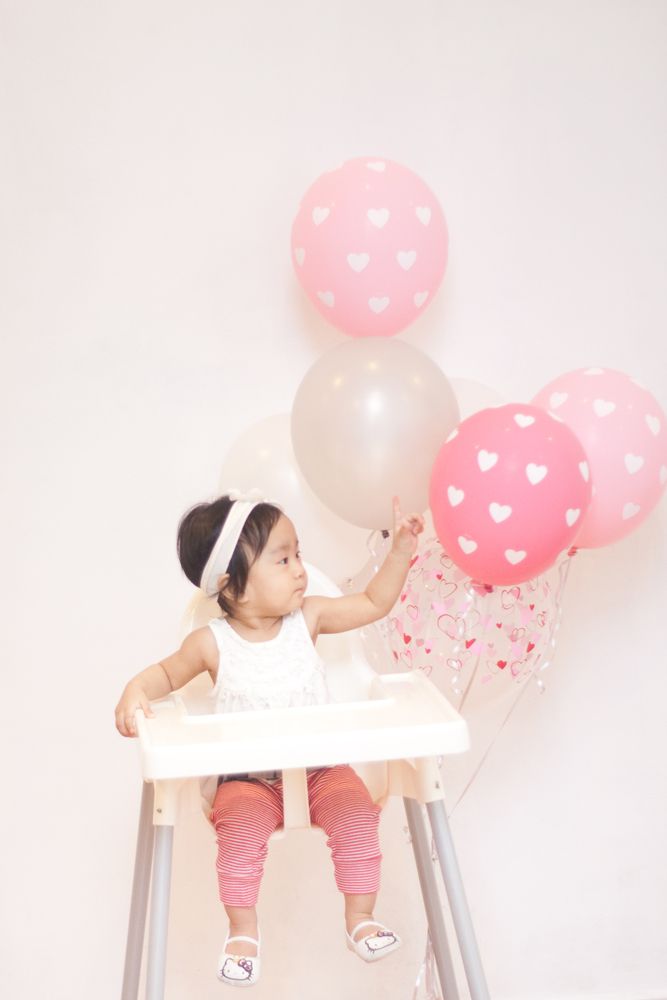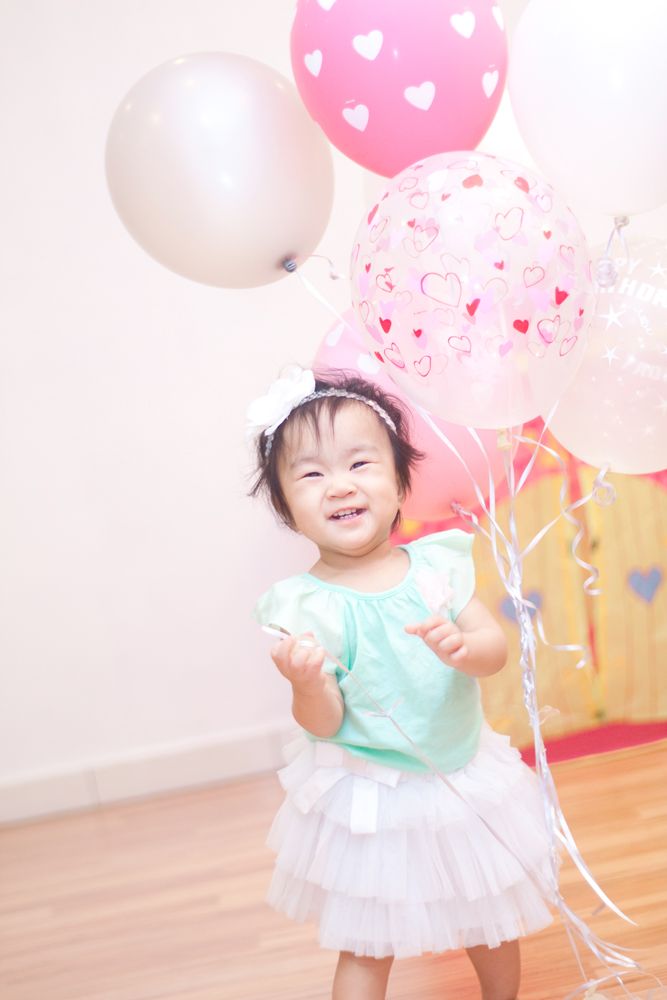 Stay tuned for another set of photos. Coming soon! :)