Hey there again! I'm back with another non-assignment layout & that means I had a little-tiny-bit of me time! Yay for that!
I had this idea of positioning these hearts since last week (inspired by my cheesy looking bed sheet & Katelynn's towel) but I didn't have any time to do so due to the Chinese New Year celebration. Finally yesterday, I got some time to cut the hearts on the Silhouette Cameo and completed the layout this morning. I absolutely adore this layout because it has all my favorite elements & shapes. You can never go wrong with stripes, chevron, hearts, wood, gold & glitter!! These fabulous papers are by Jillibean Soup & boy was I glad to have the perfect papers to go with this layout! Perfect for Valentine's Day too!
Close-ups: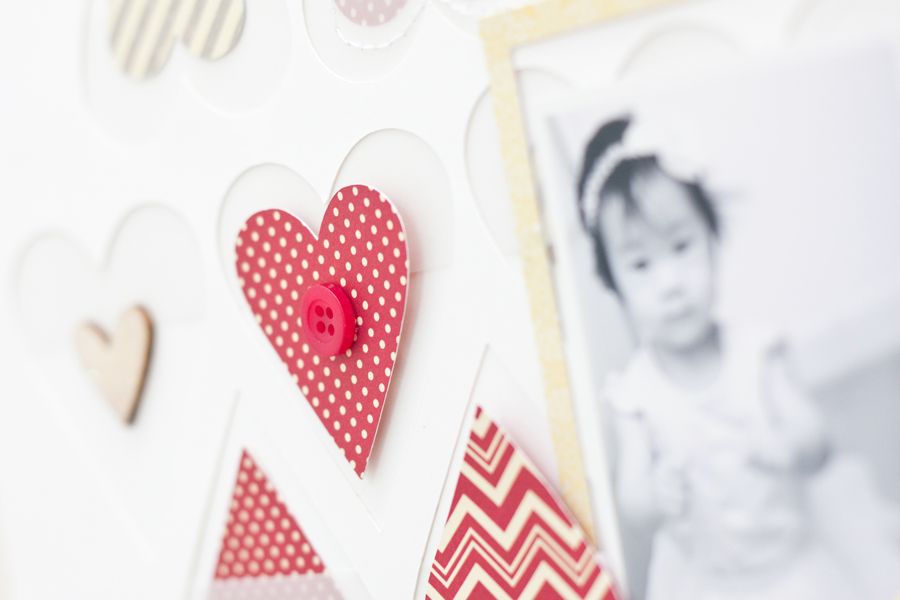 A couple days back when I saw the newsletter from Paper Issues, I thought "Hey, my idea of the layout can be entered to that awesome challenge!". So yeah, this layout is going to enter the
Fill'er Up challenge
too! :)
Thanks for swinging by!
Xoxo Jessy