Hey again! This time around I am back with a non-DT layout. That showed that this mama had some free time on hand to create over the weekend! Definitely love moments like these! I am done with all April & some May assignments and that means I can have more time to play with other supplies.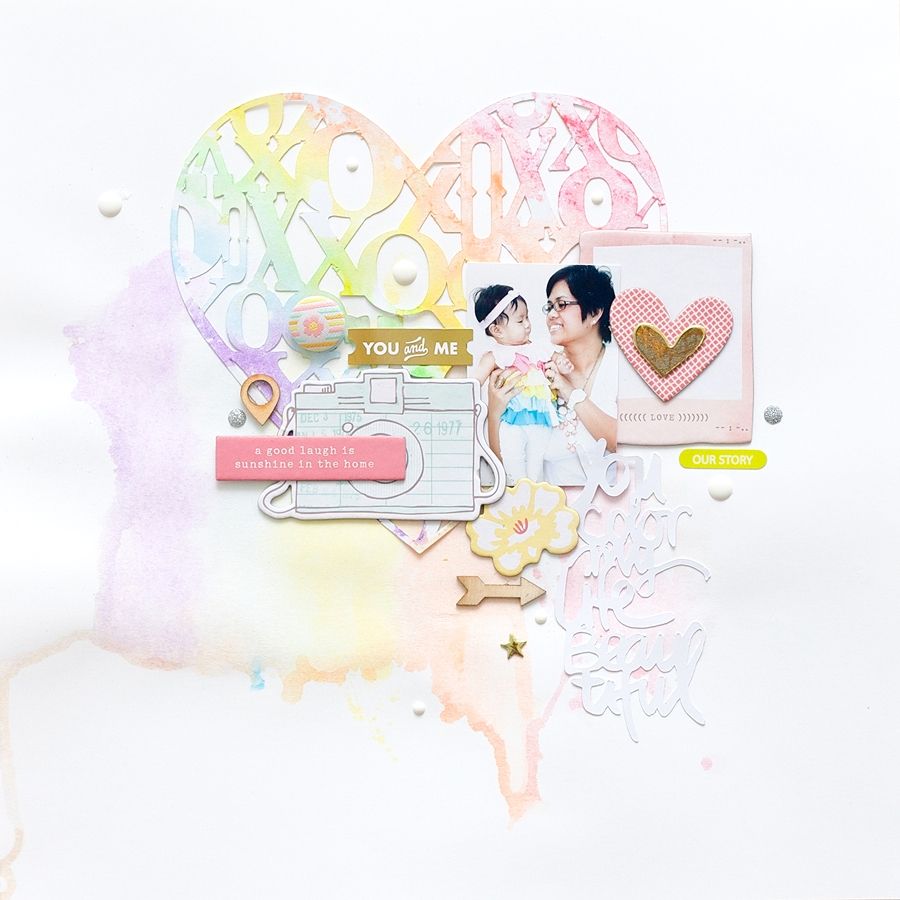 I came across the freebie cut (you color my life beautiful) by
Wilna Furstenberg
last week at her Instagram feed. Been a HUGE fan of hers for a while now. So thankful that she shares her creativity with so many in this scrapbooking industry.
That xoxo colorful heart shaped die cut (painted with gelatos) was in my stash for a while and I thought it was perfect to use it along with the freebie cut! Just perfect together! This was a fast layout to create. I kept the design clean & simple with the intention to give focus to the "rainbow colors". Those chipboards, flair button & stickers are from the Dear Lizzy collection. The gold chipboard & wood veneers from Studio Calico.
Close-ups: