Yay, I managed to find a slot to create a layout for myself! A couple weeks back, I purchased this Pink Paislee collection called Hello Sunshine from
Meili Paperie
. I was seriously itching to play with them but had to hold back because I didn't have time to do so. But glad that I dug them out to play last week.
Yes, my baby girl makes us very happy! Since she came into our lives, she brought a lot of joy & happiness. Each day she makes us smile. She renews our hope & faith in God. We are so proud to have this miracle in our lives! And because of her, I can be a mom! Such a wonderful feeling.
Close-up shots: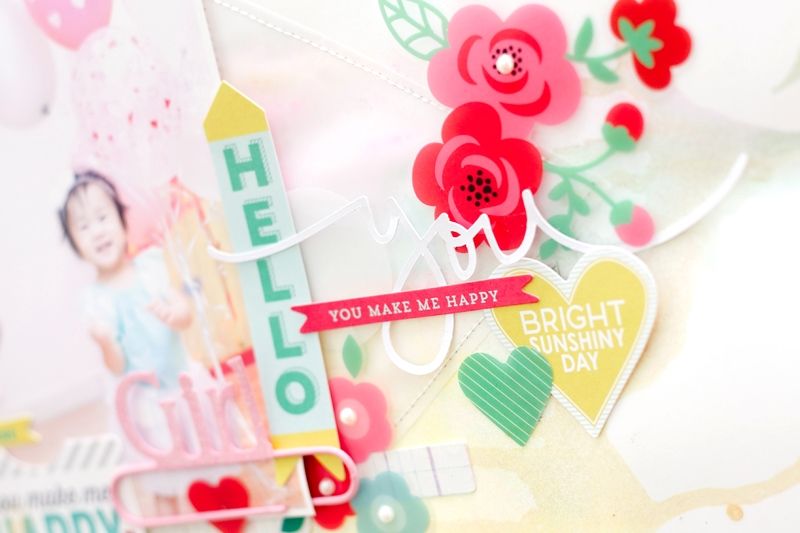 Last Saturday, it was my second time celebrating Mother's Day. We had a simple & small celebration at Tony Roma's. Family time is what I wanted & it was just enough for me. I hope you had a wonderful celebration with your children and loved ones.
Thank you for coming by again. Till then!
Xoxo Jessy