Hello lovely people! I'm so excited to share with you this layout I created for Maggie Holmes Design Team. I really wanted to scrap this seriously cute photo of my baby girl. So I used the photo as an inspiration for this layout.

First, I chose 4 patterned papers & cut them with the square with heart cut file. Once I'm done cutting and positioning the cuts, I sewed them down with yellow thread so that it will give a little contrast on a white cardstock. I added droplets of gold mists too. Once the mist is dried, I trimmed the edges of the white card stock & layered a patterned paper at the back of the cardstock. Just to give a fun look to the layout. Finally, I sewed the 'love this' banner, added little details and embellished the corner of the photos with chipboards & vellum shapes.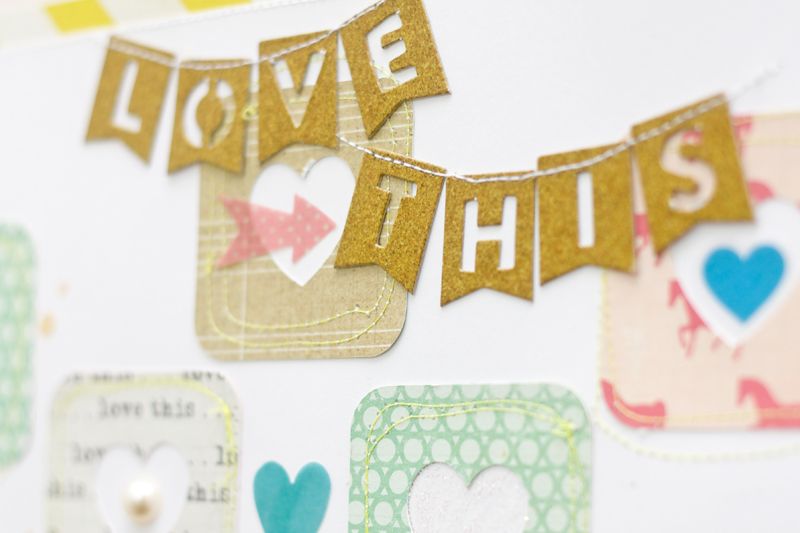 I love that the chipboard banner is not too thick and it's so easy to sewn across with the sewing machine. Just be sure that you keep the speed a little slower so that it will stitch well.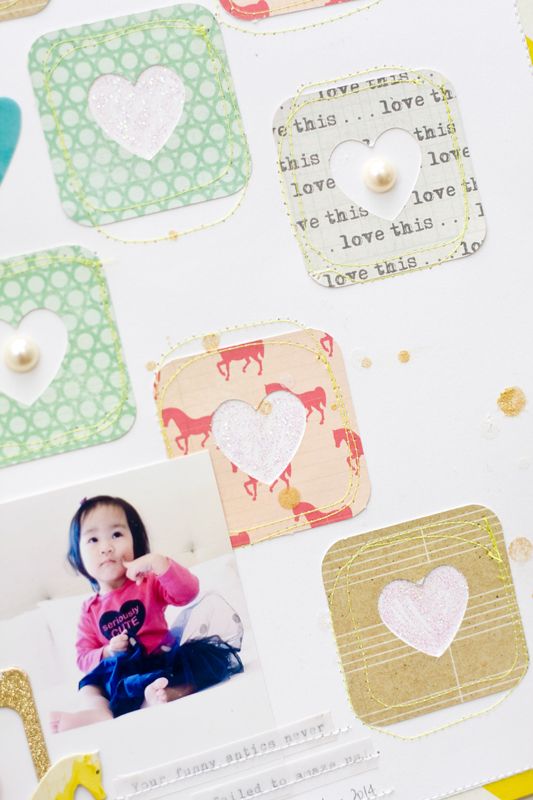 I didn't want to leave each heart empty so I filled them in with adhesive pearls and also with glitters. They look pretty, don't they?
Thank you so much for letting me share with you today!
Xoxo Jessy