Hi again! It's that time of the month to share with you what I have created for Blinks of Life. For this month, we have two beautiful kits.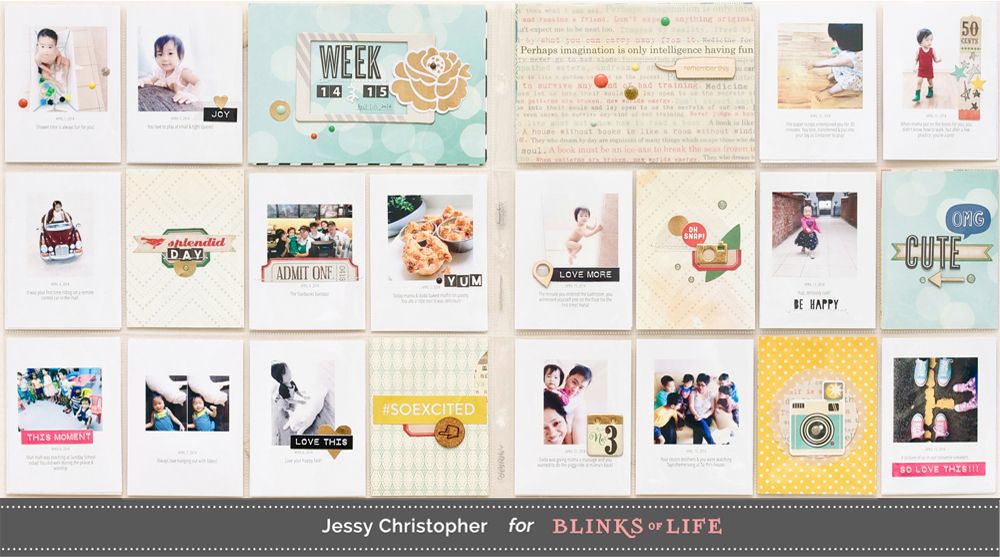 For these 2 kits, I decided to create Project Life / Life Story spreads. You'll be seeing lots of spreads this month :) Perfect excuse to catch up where I'm left at!
At the early of the year, I decided that I should create two weeks in one full spread. This way I will spend less time on my spreads and I can still create all the important memories each time. This works very well for me and I have pretty happy about that!
Close-up shots: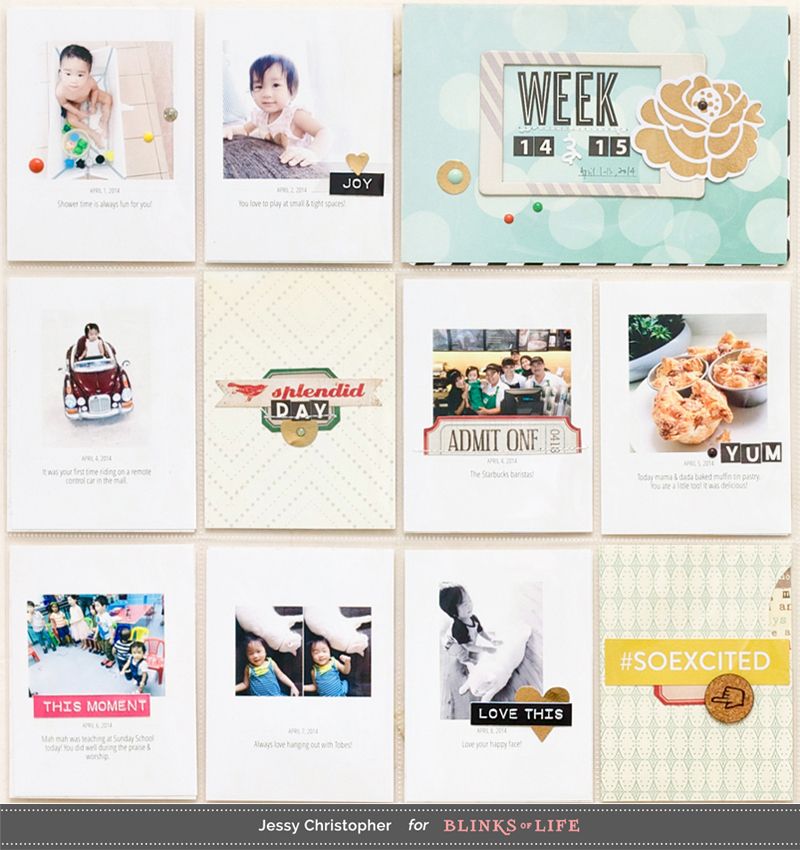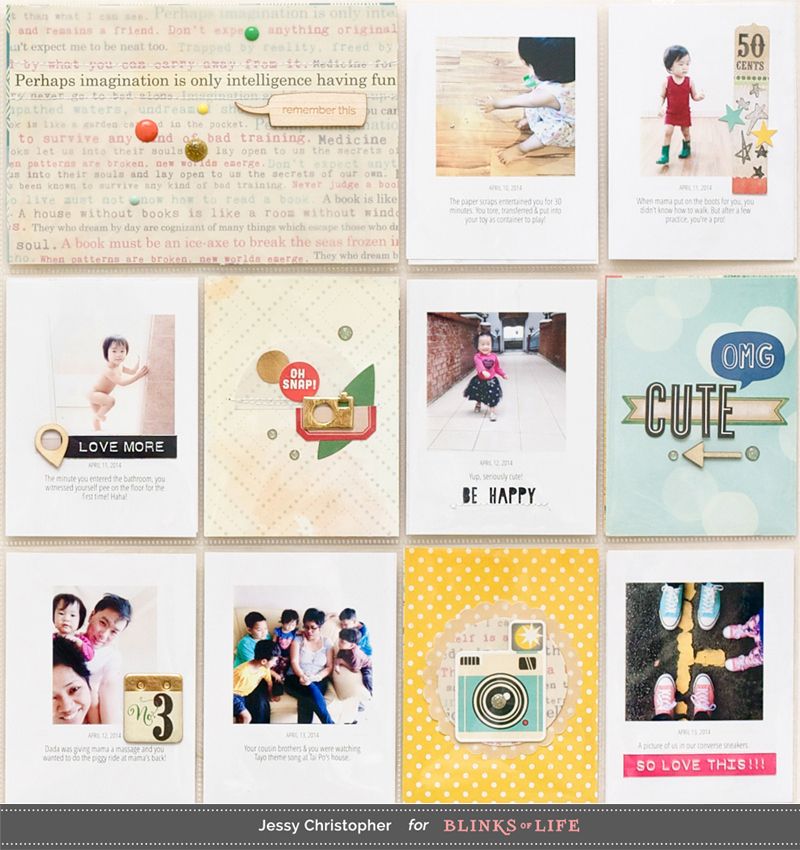 I absolutely love the
Collectapp
a lot. It made my life so easy. I keep tracked all my photos and simple journaling daily in this app. You should try too!

Sharing another spread with you. Week 16 & 17 is very dear to me because it was my dad's birthday. Katelynn is introduced to him as 'Opa' for grandpa as we have Dutch descendant. For now, she could say 'Pa...pa'. I'm sure in no time she can call him 'Opa'.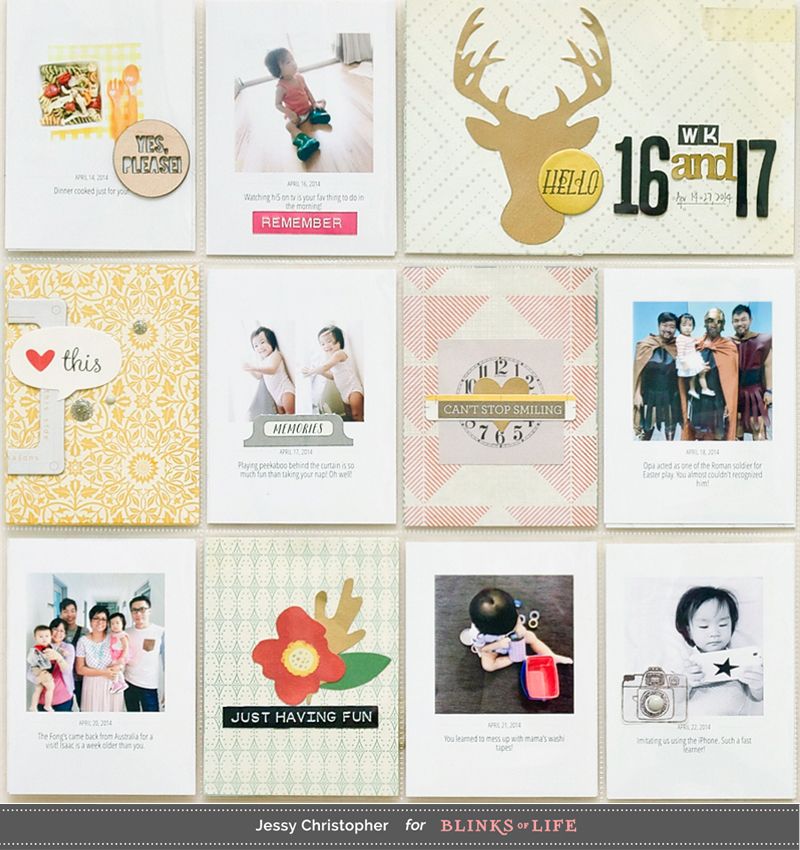 I really love to keep my spreads in a clean & simple design. As a SAHM & having a clingy toddler, I don't get too much time on hand during crafty time so I will try to create as fast as possible. So this clean & simple style works pretty well for me!
Lastly, be sure to check out
Sugar & Spice
and
Cinnamon Roll
kits in the store! And of course all the
wonderful inspirations at the gallery
. We have talented guest designers joining us this month!
I'll share 2 more spreads soon. Be sure to check back! Thanks for coming by!
Xoxo Jessy