Lately, I really enjoyed looking at chalkboard craft and that sparked an idea to create with the American Crafts Chalkboard Paint.
Here is the layout that I'll be sharing a simple step-by-step today!
First, use a wet wipe and dip into the gesso. Spread it all around the patterned paper.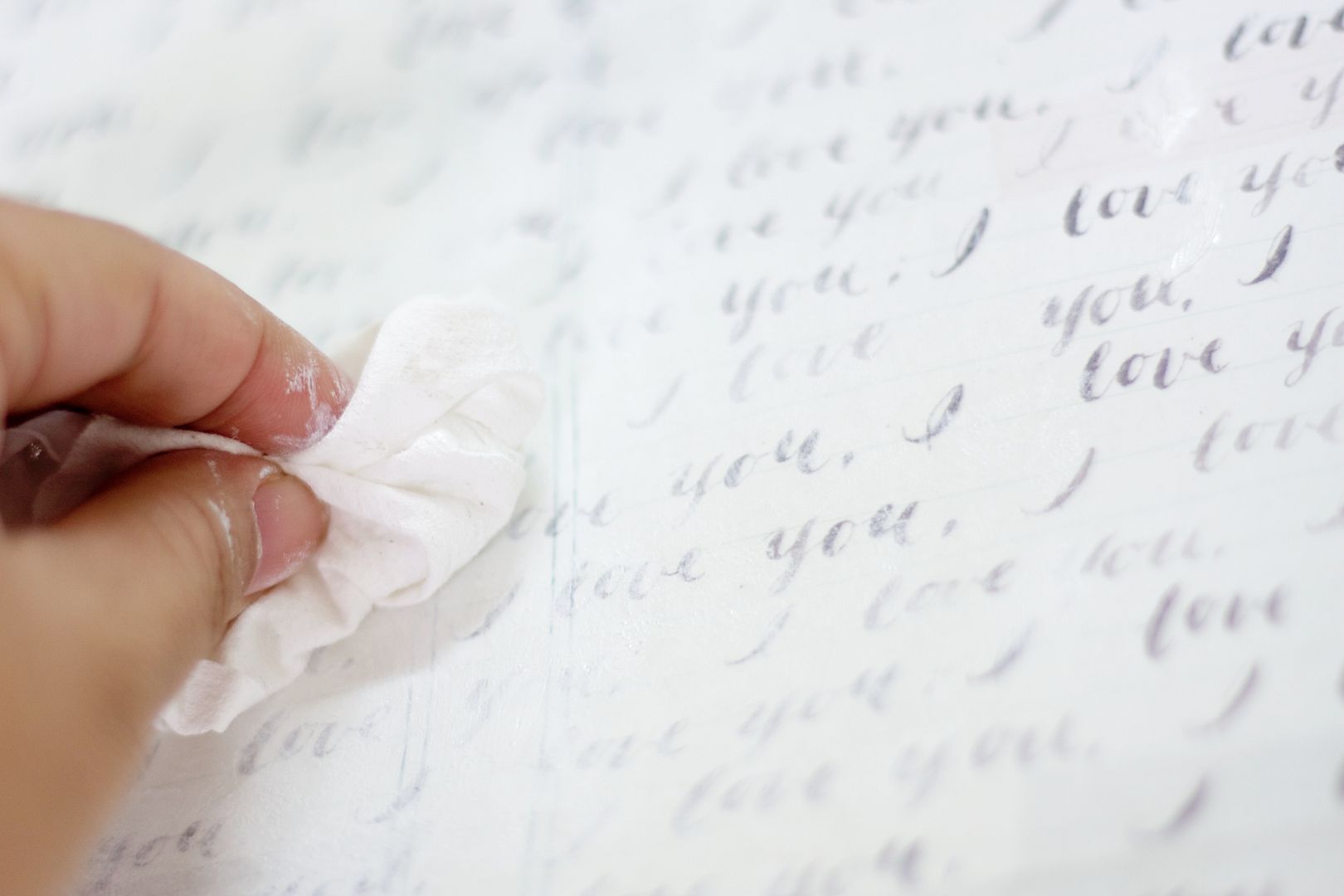 Once the gesso is dried, used a new wet wipe and spread the chalkboard paint evenly by forming a square frame in the middle.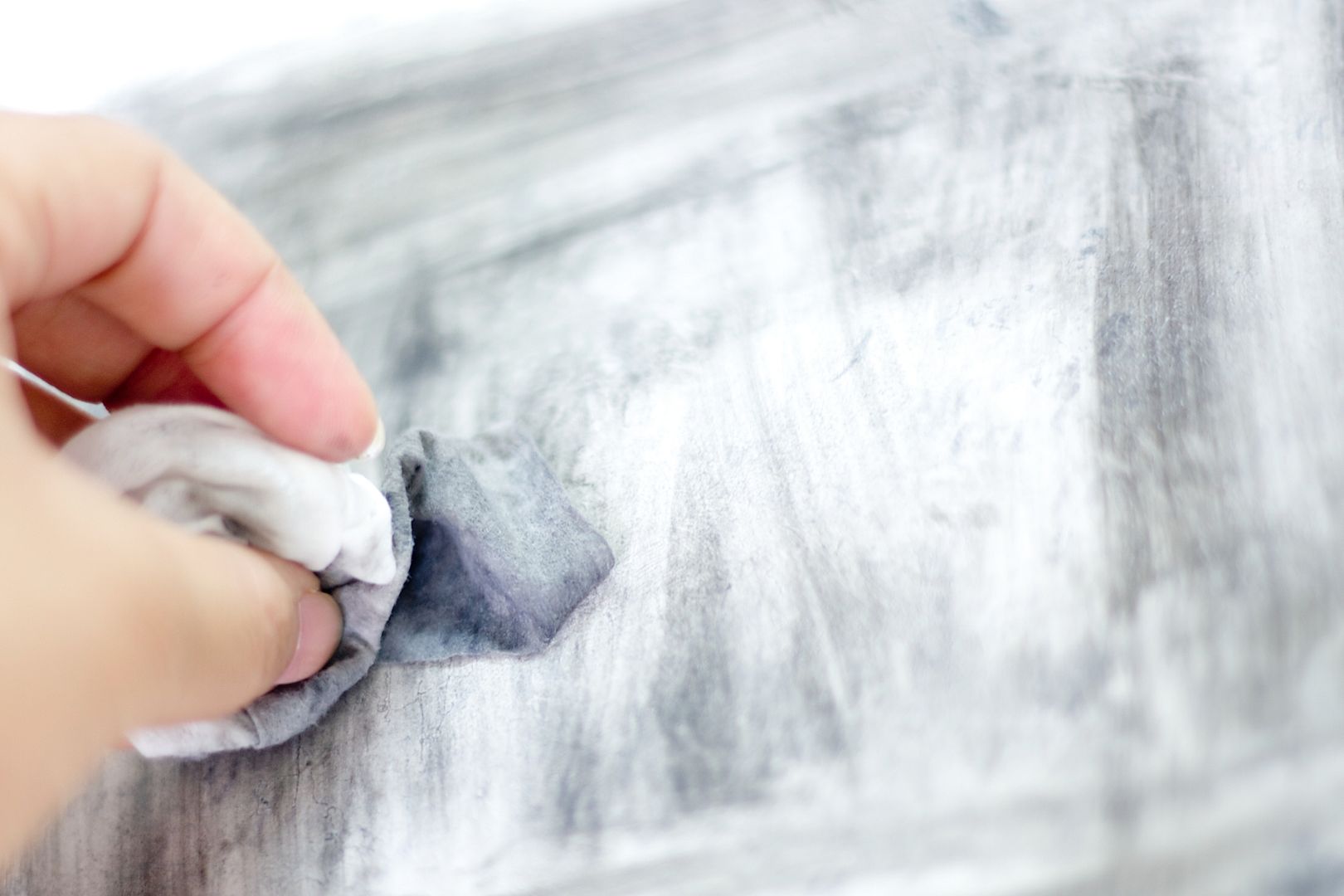 Next, sew all around the square frame. I sewed twice for mine.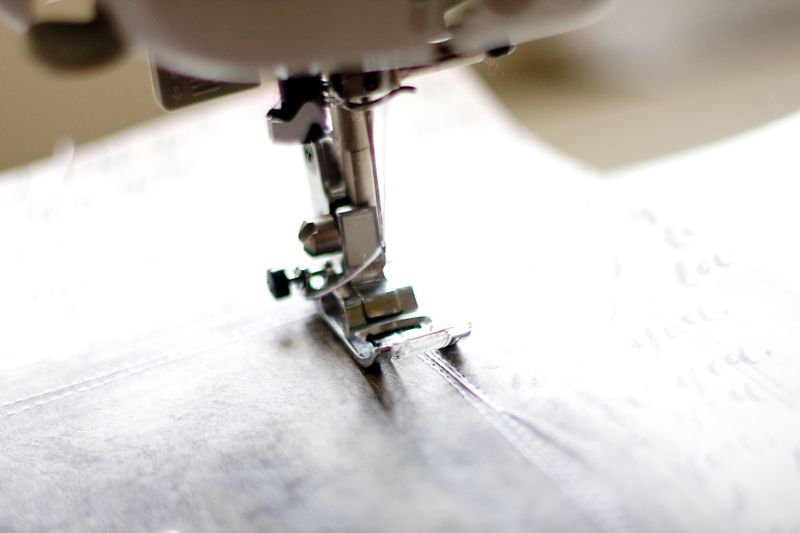 After that, trim 1.5" of the patterned paper and adhere it onto a white cardstock. I have also decided to use the white and gold glitter tape to enhance the edges. All I did was to adhere the tapes under the patterned paper.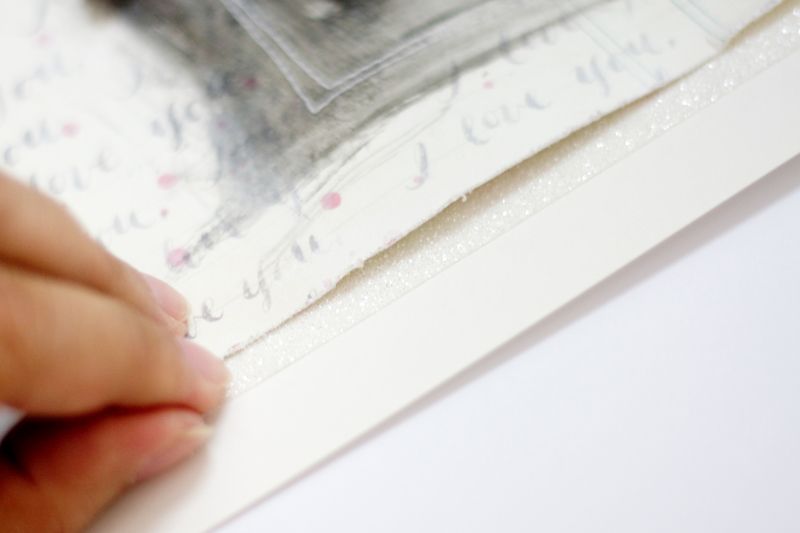 I used some white mist and splatter the edges. It looked awesome on the chalkboard paint.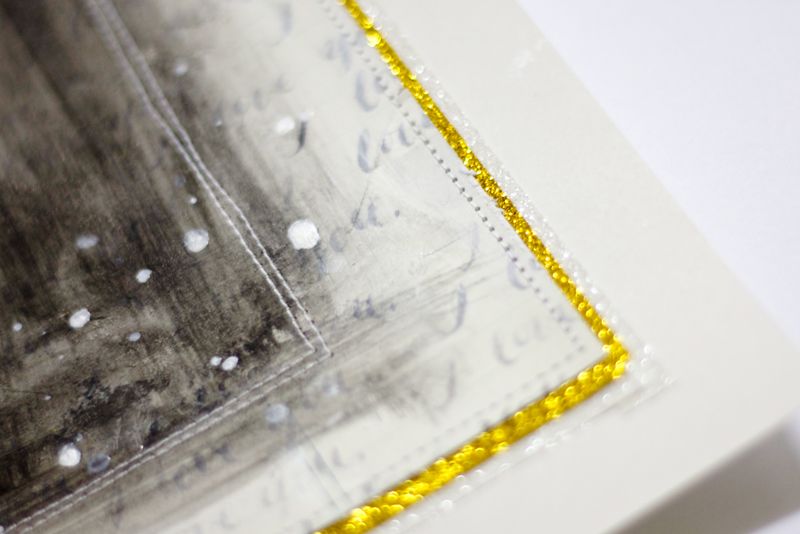 After all that, I used the polka dot black & white patterned paper to just paste it in the middle of the painted chalkboard paint. Be sure you trim it a little smaller so you can see the paint and the white thread.
I absolutely love the gold rub-ons and decided to use them on the layout as well. TIP: Be sure to cut the words/images before you rub it onto the layout. You will avoid the rest of the images get "rub" onto the layout that way. And of course it is easier for you to plan your placement too!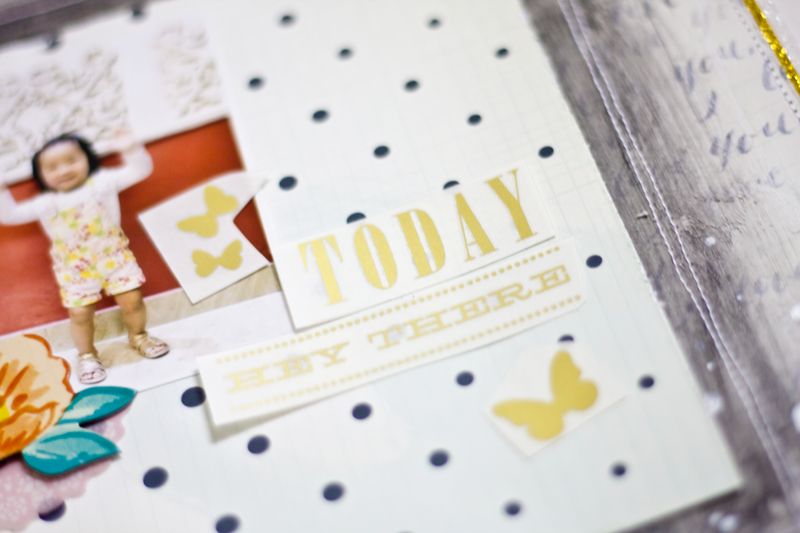 Here is the completed layout again. I added a silhouette die-cut flower, vellum & chipboard shapes to complete my layout.
Here are some close-ups: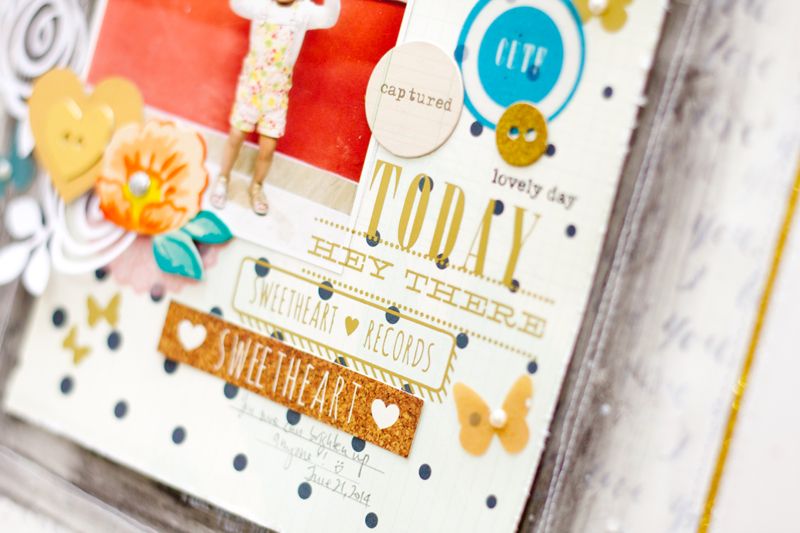 Once again, thank you for letting me share with you today! Hope you enjoyed today's simple step-by-step! Happy Scrapping :)
Xoxo Jessy