These days, I really love these colours: black & white! In fact, I'm beginning to notice that I am slowly drawn to black and white more & more each time. Haha.
I absolutely adore the black white patterned papers that Maggie designed for her collections. Particularly, I really love the black & white diagonal stripe from the Flea Market collection and of course the famous black & white polkadots from the Styleboard collection.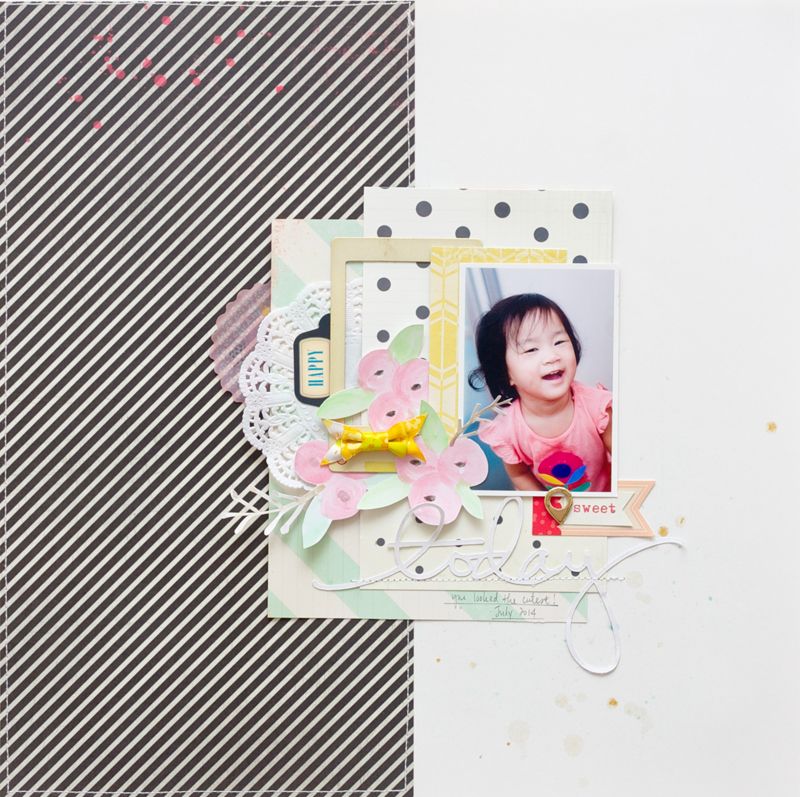 I wanted to create mostly black & white for my layout with hint of pastel colours. So I chose to adhere half of the diagonal b&w stripe patterned paper onto a white cardstock. Then, I layer the rest of the patterned paper on top of each other. In between of the papers, I slotted frame, doily, vellum and stickers.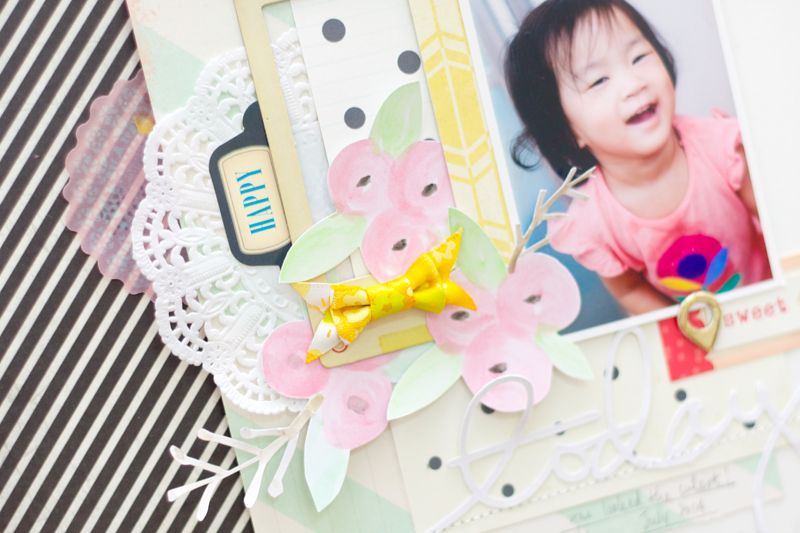 To give a personal touch to my layout, I painted those flowers with gelatos & cut them out. It was pretty fun & easy to paint. Give it a try the next time you create your layout!
Thank you for stopping by today!
Maggie Holmes Styleboard 12x12 Paper - Sweet
Maggie Holmes Styleboard 12x12 Paper - Inspiration
Maggie Holmes Styleboard Accent & Phrase stickers
Maggie Holmes Styleboard Vellum Shapes
Maggie Holmes Flea Market 12x12 - Treasure
Maggie Holmes Flea Market Bow Embellishments