Hello again! As promised, I am back with another 2 more projects for
Felicity Jane
.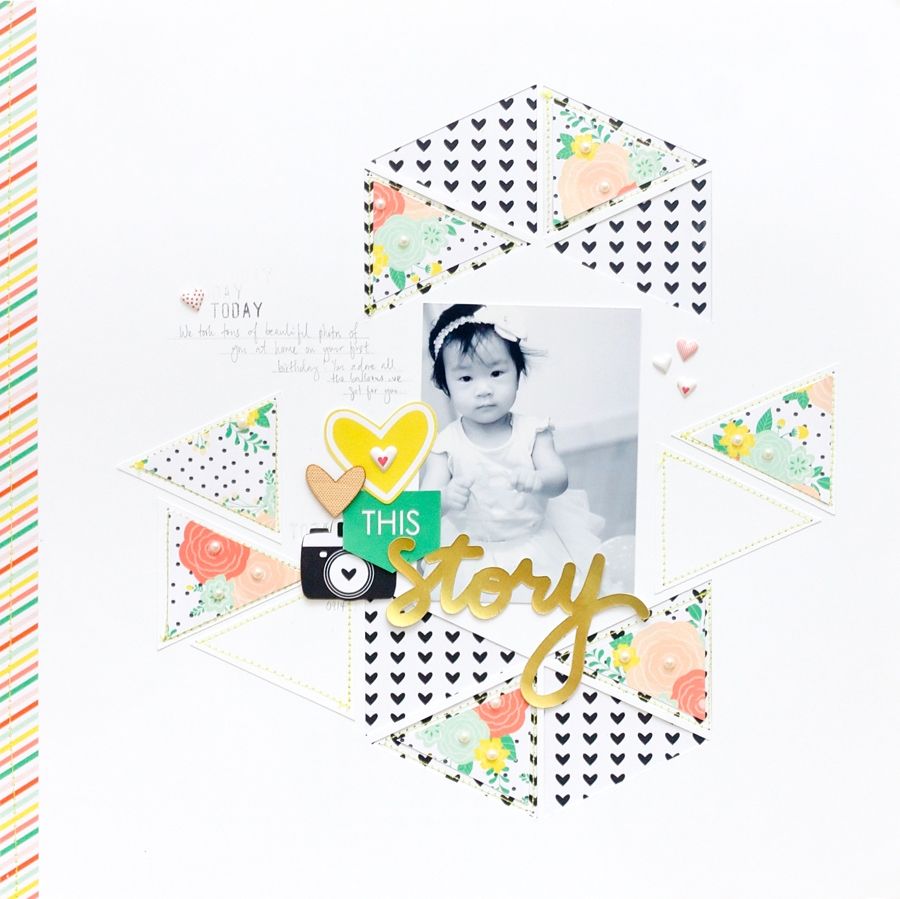 I've always love to play with shapes. Triangles are one of my fav! In fact, triangles are one of the most used shape in my projects :) I absolutely adore the floral patterned paper in the kit. It matches very well with the black + white papers. Another fav thing I enjoy doing is to sew on my projects. It gives a very nice texture & it is something that is not very time consuming!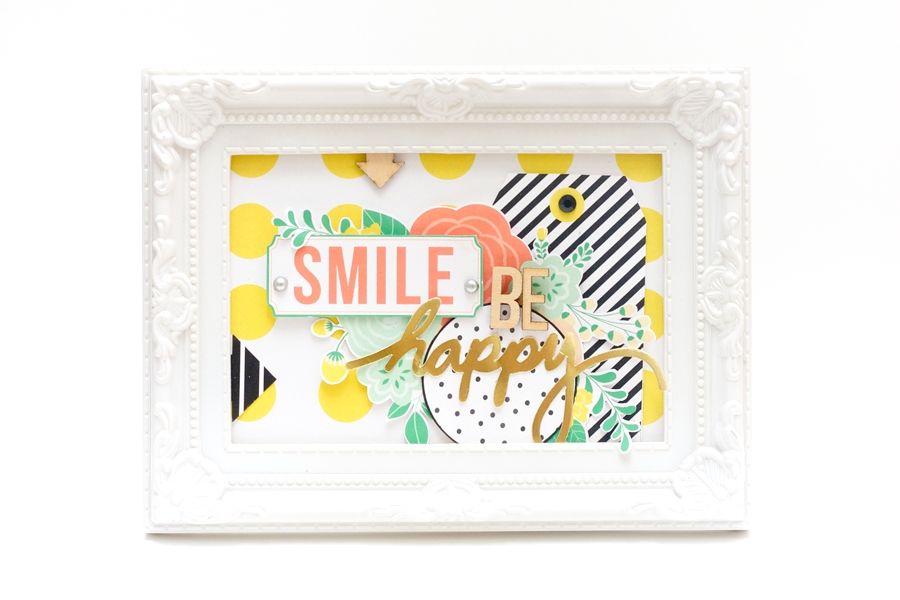 For my next project, I decided to go with an altered frame. I love how all the bright & bold colours go so well with a classy looking frame! Those wood veneers are just so easy to use on projects as well.
This frame is a perfect reminder for me to always keep calm, smile & be happy whatever circumstances I face. Being a SAHM with an active + clingy toddler can be very challenging when you have work + assignment to achieve each day. But above all, I am thankful to God for all the wonderful opportunities that are flowing into my life each time. Most importantly, I got to spend a lot of time with my daughter, that matters!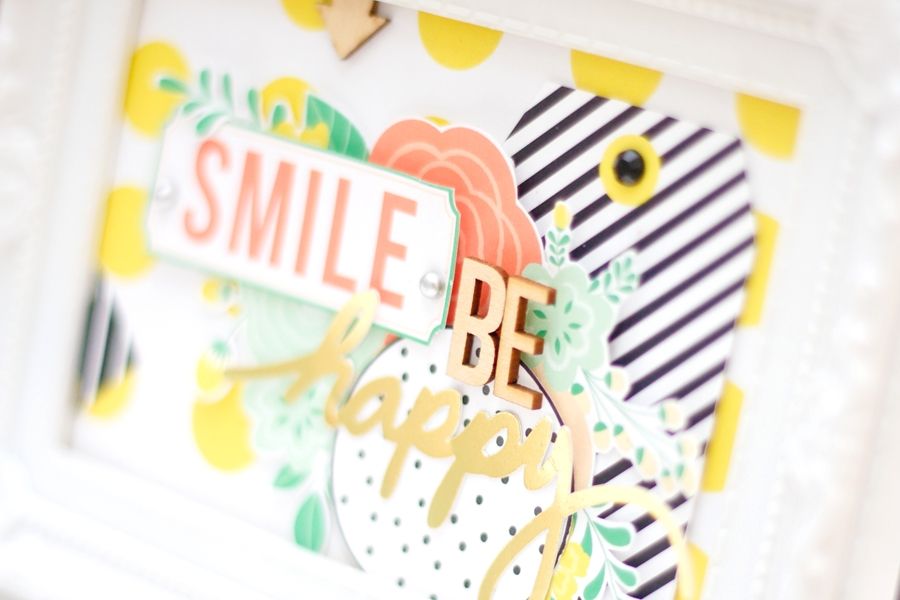 Thank you once again for your time! Hope you like the projects.
Xoxo Jessy