Hi there! Do you find yourself out of mojo sometimes or just don't know where to begin? When I am in that state, I will try to play around with embellishments and papers. I will layer my papers, add embellishments and reposition them as I go. This process will sometimes spark ideas or create a look that I never thought of doing so at the first place. This layout is exactly what I did.
I started of with the Pretty Palette paper and layer them along with the embellishments as I go. I decided to add doily at the end. I wasn't happy with just white cardstock as my background paper. So I cut the grid paper (the back of Pretty Palette paper) into 4 smaller pieces and layer onto each other in the middle. I also painted it white with gesso so that the grid lines do not stand out too much. Splattered some gold & mint green mists for an arty look. Lastly, I sewed at the edges of the journal paper. Finished it with doilies at the top and bottom of the layout.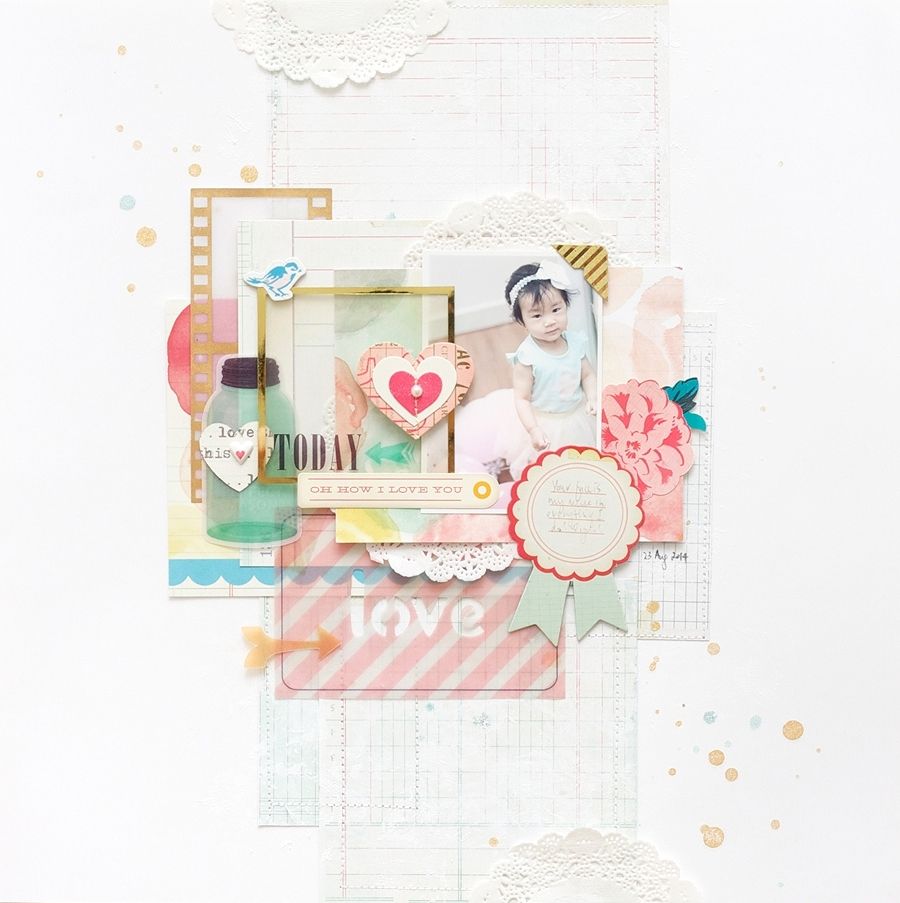 Close-ups: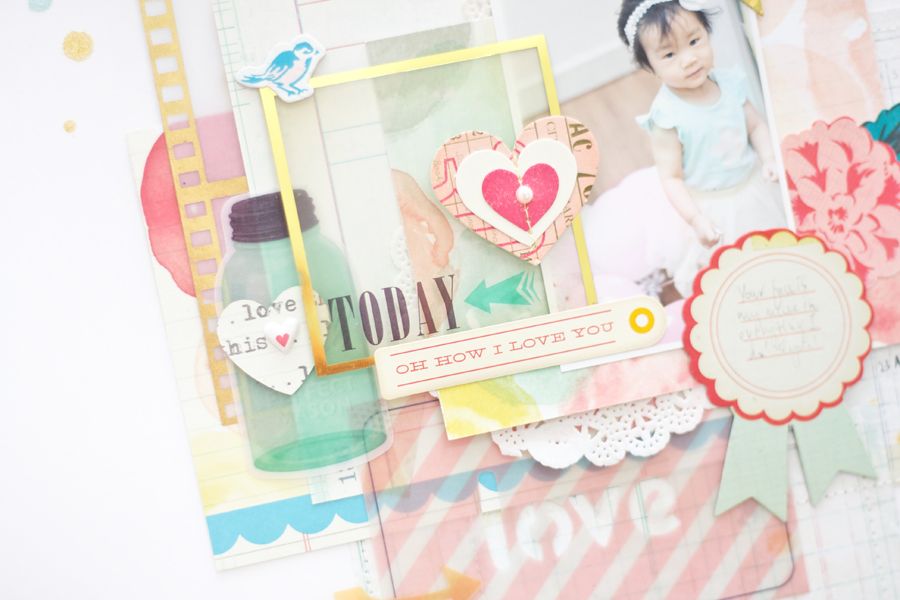 Supplies used:
Maggie Holmes Styleboard Patterned Paper - Pretty Palette
Maggie Holmes Styleboard Vellum Shapes
Maggie Holmes Styleboard Chipboard Shapes
Maggie Holmes Styleboard Photo Overlay
Maggie Holmes Flea Market Standouts
Happy crafting!
Xoxo Jessy