Hello again! For this layout
, I combined Maggie's Open Book collection with Crate Paper Kiss Kiss collection. I absolutely adore how these collections worked so well together! It was really easy to mix + match the elements.
I was drawn with this 'Kiss Kiss' paper and decided to feature it on my layout. In order to feature more of the paper, I decided to adhere the photo, flower ephemeras + embellishments at the top it and leaving the middle section empty. That vellum title is just perfect to be placed in between of the photo & paper. I just love how soft & subtle it looked.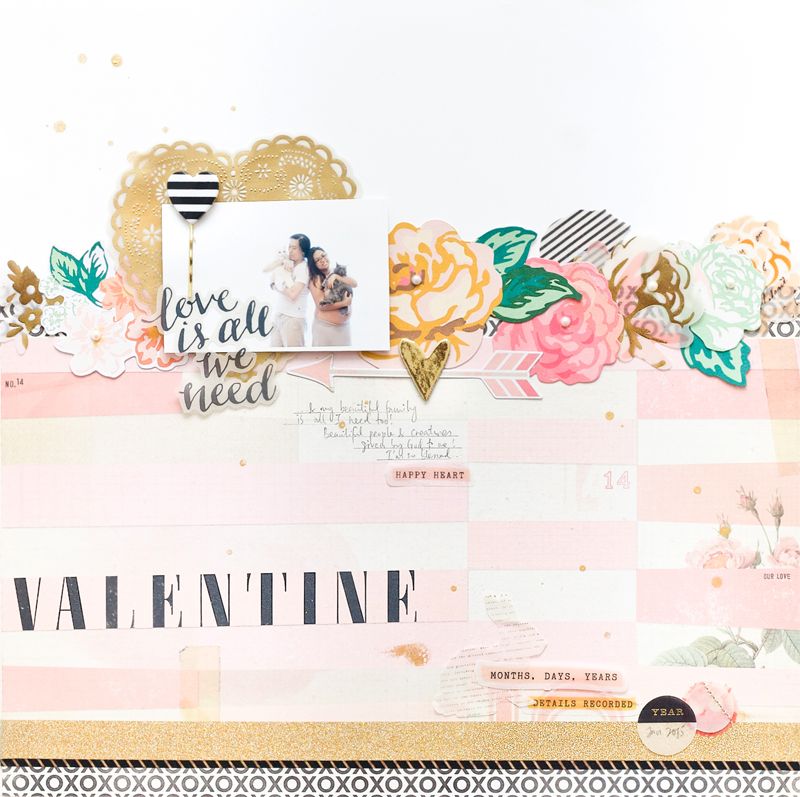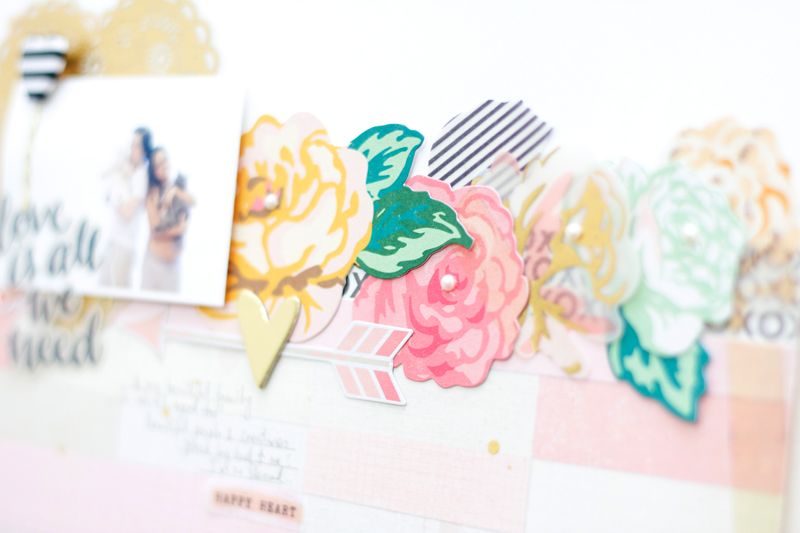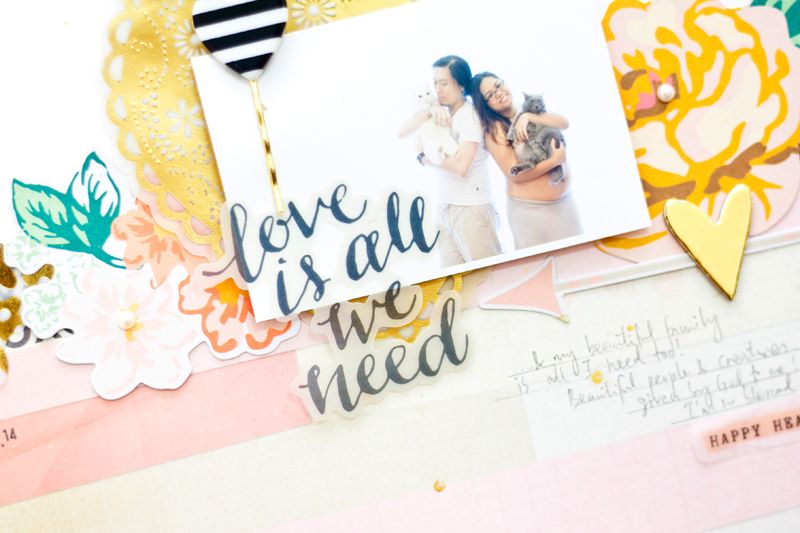 Thank you for letting me share with you today! Happy Crafting!
Maggie Holmes Open Book Floral Ephemera
Maggie Holmes Open Book Decorative Clips
Maggie Holmes Open Book Vellum Ephemera
Maggie Holmes Open Book Embellishment Jar
Crate Paper Kiss Kiss 12x12 Paper - Forever
Crate Paper Kiss Kiss Ephemera