It all started with a comment I left on
Wilna Furstenberg
's Instagram. She tagged me & asked if I would like to play with her latest cut files. How can I say no?! I am such a big fan of her work. So we started to exchange emails & yup, that's how I became her guest designer this time round! She is such a kind soul for allowing me to pick cut files
in her store
& mind you, there are so many to choose from. I was overwhelmed with the choices. Like a little girl picking candy in the store! Yup, that's how I felt :)
Lo & behold, I managed to complete a layout on the very same day. Simply because her cut files are so much fun to play with! Just can't stop...
I first layered the cut files (one at the top & another on the bottom) then I used yellow gelato to paint on the background. Next I layered the printable frame (which I used the print & cut function on my silhouette cameo) onto of the cut ones. Added photo & embellies by Crate Paper Maggie Holmes Open Book collection to complete my layout.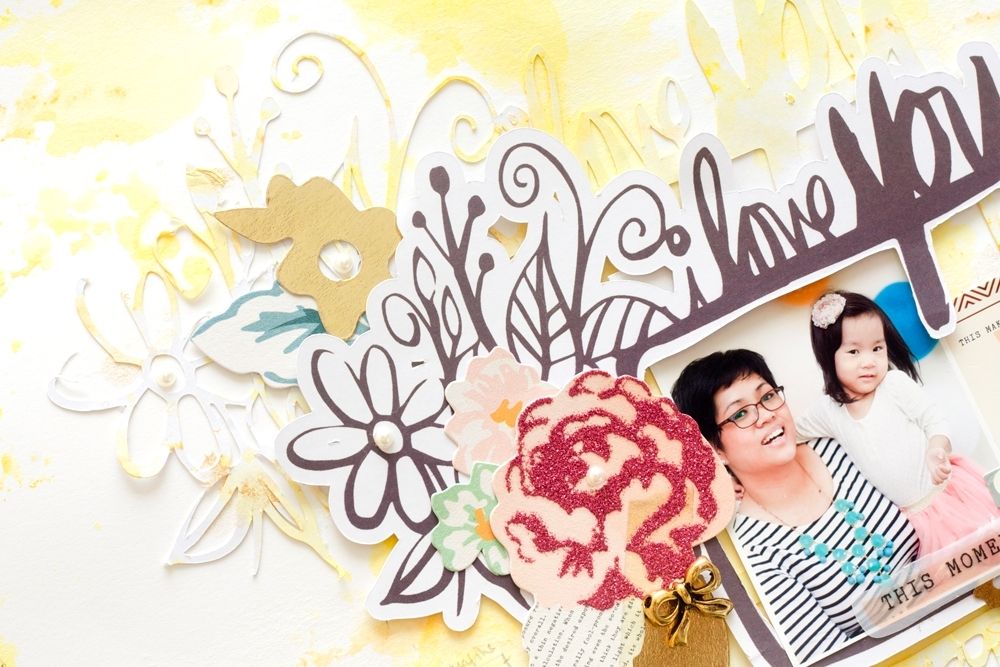 Have a lovely day at your end!
Xoxo Jessy