Hello lovelies! There's always a perfect excuse for me to create a lovey-
dovey layout!! And this is one of them!
Let me share with you my creative process on how I created this layout...
Once I am done with choosing the right paper & embellishments. I used my faithful Silhouette Cameo to cut the triangle pattern shown below. Then I begin to layer a piece of this amazing black & white striped patterned paper as the background. I just knew I have to use that paper. Followed by a photo at the right corner, layered with all the beautiful embellishments. BUT I wasn't too happy with the end result as something is still lacking...
... so I decided to add the gold vellum gold foil paper to bring subtleness to the bold black & white paper. Those cute gold chipboard hearts are perfect addition as well! Sprinkled some gold mists too. And I totally love this end result now! Can you see how much difference it made? The layout looks complete now.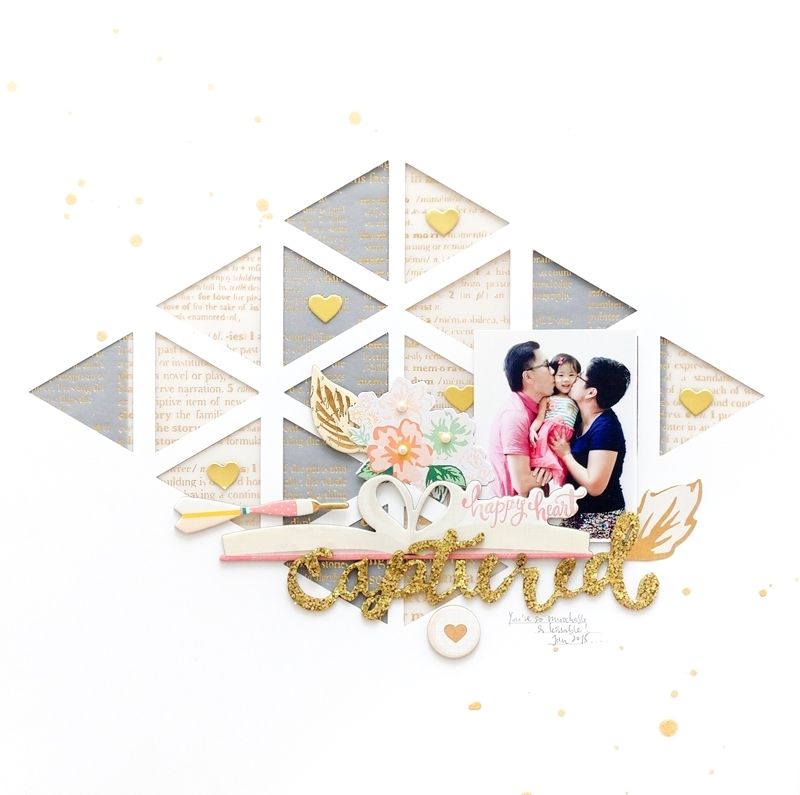 I love the dimensional quality of the chipboard accents. The thickness is just perfect!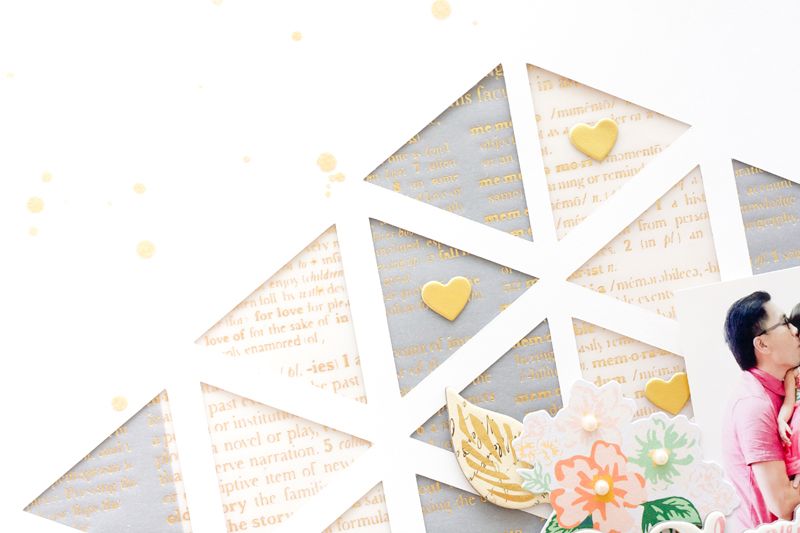 Maggie Holmes Open Book 12x12 Chipboard
Maggie Holmes Open Book Floral Ephemera
Maggie Holmes Open Book Thickers Accent Story Glitter Gold
Maggie Holmes Open Book 12x12 Patterned Paper - So Treasure
Maggie Holmes Open Book 12x12 Speciality Paper Vellum Gold Foil - Newspaper
Maggie Holmes Open Book Embellishment Jar