I am still pretty much in love with the Project Life concept. It is such a great way to remember all the everyday memories (well almost everyday for me)! Maggie Holmes Open Book collection has so many pretty elements & thought I should showcase them on my PL spread too.
Since last year, I decided to create bi-weekly spreads instead of weekly. It is a perfect option for a SAHM with a sticky toddler like me. I love keeping my spreads simple & clean so that I do not have to spend too much time on each spread.
It is pretty simple to decorate each card. I used the Becky Higgins Design F, so I cut the patterned papers into 4"x6" and 3"x4". Then all I did was to use the vellum shapes, floral ephemera, stickers & thickers to decorate each card. Once done, I slotted them into the designated pockets.
Here are the close-ups: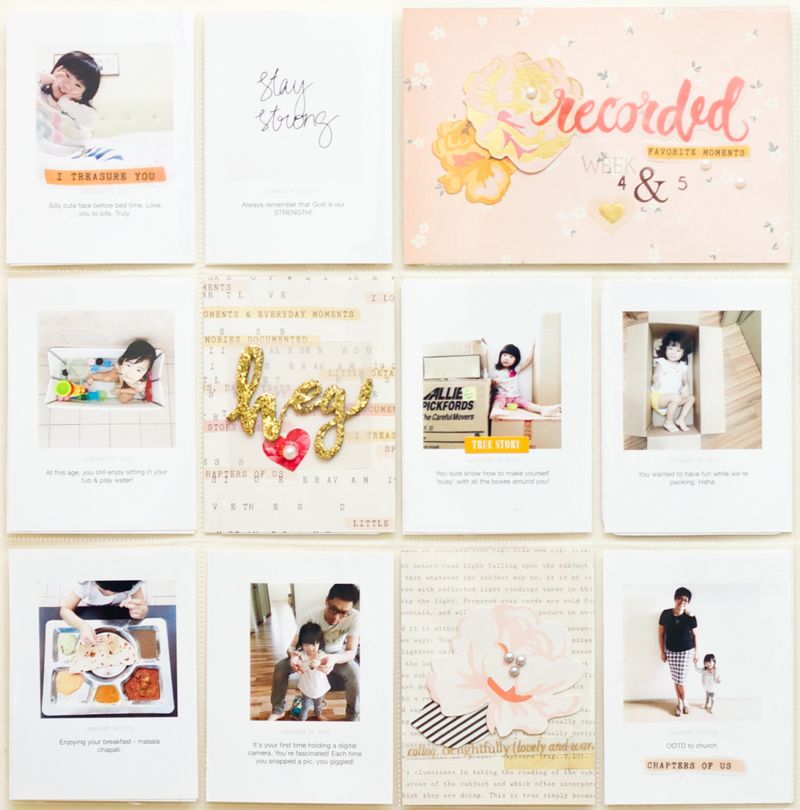 I have also used vellums on 2 of my cards with the glitter thickers to create a softer look.
Supplies:
Maggie Holmes Open Book collection/ Vellum/ Becky Higgins Pocket Page
If you would like to read more about my Project Life creative process, you may check it out
HERE
!
Thank you for coming by! Happy crafting!
Xoxo Jessy