Today, I would love to share with you cards that I created with the beautiful Confetti collection. Cards are pretty easy to put together. Once you have a 'sketch' in your mind or on paper, the design will come naturally as you put all the elements together.
The cards I put together are pretty similar to each other. Balloon on the left & title/sentiment in the middle. The only thing I did was to use different elements so the cards look different but still similar in a way. The first card certainly was the initial idea that led me to create the second & the third card.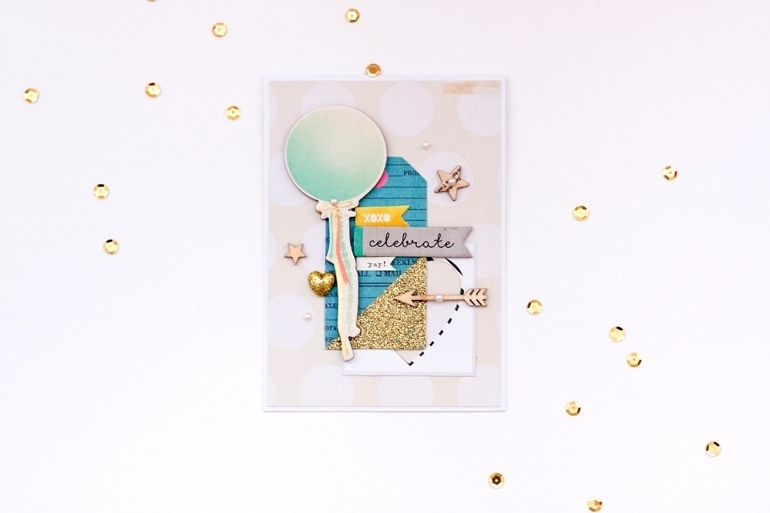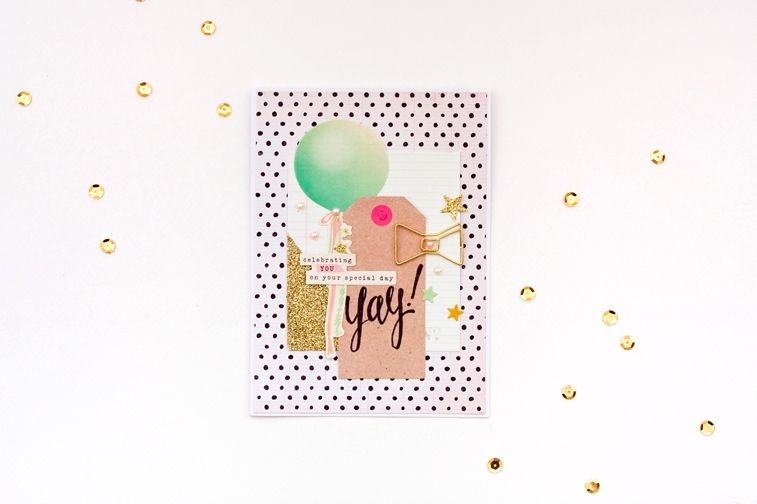 Hope you are inspired to create some birthday cards today! Thanks for coming by!
Xoxo Jessy
Maggie Holmes Confetti 6x6 paper pad
Maggie Holmes Confetti 12x12 Chipboard Stickers
Maggie Holmes Confetti Cardstock Stickers
Maggie Holmes Confetti Cardstock Die Cuts
Maggie Holmes Confetti Hardware Embellishments
Maggie Holmes Confetti Tiny Phrases