I'm not a very big fan of themed collection but Maggie Holmes Confetti collection is an exception! I love that it does not only limit you to create projects for birthdays but it can be used in so many themes and in so many ways. And today, I would like to share a layout with you. A layout about celebrating little things in life!

Recently, we shifted into a new neighbourhood and we are absolutely blessed since we got here. People are so kind & courteous. For some reason, Katelynn always get goodies from our neighbours and even from the shop owners. I wanted to document this special moment to remember it for a long time.

For this layout, I decided to include the Project Life Open Book edition cards onto my layouts. These cards worked pretty well as patterned papers. Once I'm done with the arrangements of the cards, I adhered them onto a cardstock where I have splattered some mist. Then I completed my layout with adhering beautiful embellishments around the photo & journal on the photo too. This layout certainly did't require a lot of time to create & of course it is a fun to work with too!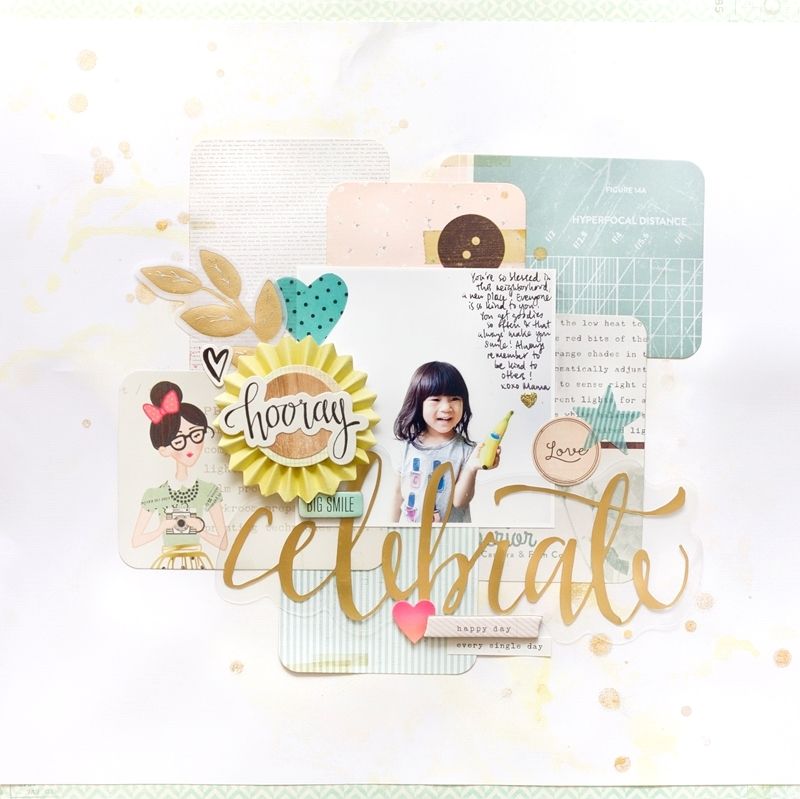 Close-up shots:
Thank you for coming by! Happy Crafting!
Xoxo Jessy