I've been admiring all the pretty planners out there but I wasn't sure if I have time to sit down and plan my daily events on an actual planner. I didn't dive straight into the trend but waited for a bit. After much thought, I finally took the plunge and decided to decorate this pink planner that was gifted to me by a very good friend.
Today, I'll be sharing with you on how I set up my A6 fabric planner. Since I don't have the liberty to use this planner everyday, I decided to change things around. This planner won't be used for daily purposes but it'll be for jotting down special dates & part of this will be used as photo journal too.
The fabric on the inside of this planner is very colourful and I decided to tone it down. I took one of the Confetti patterned paper, cut it according to the size where I can slot the paper in and glued it onto the fabric. It definitely suited my style! Then I started to work on my dashboards & some other inner pages with the Confetti + Open Book products.
TODAY | I'll use it for important dates that I need to pay extra attention to i.e. appointments/ my daughter's school events/ grocery list, etc.
Here are close-up shots of the above page. On the left side, I inserted some fun ephemera die-cuts and also project life cards. These can be used to create a quick little notes for friends or birthday wishes!
And on the right side, I created these beautiful flowers with the Confetti metal flower cutting dies. Don't you just love those little cute tassels? They are just perfect!
CELEBRATE | This is especially to remember birthdays/ anniversaries/ special events, etc...
PHOTOBOOTH | I'm planning to adhere polaroid photos and write short journaling.
HAPPY | This section is especially for creative assignments / sketch designs/ creative process, etc...
LOVE | This will be a random section where I can jot down anything i.e. prayer list/ recipes/ wish list, etc...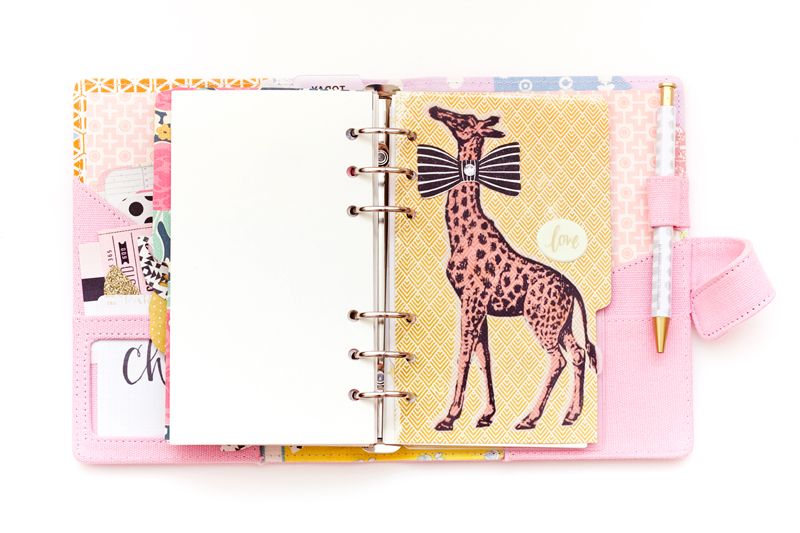 The clear pocket at the back of this planner is perfect for little ephemeras where I can just write short notes and gift it to someone as positive encouragements/ short prayers!
I love that I can use this planner in such a versatile & fun way! I hope that you'll try it out & create something interesting with your planners. You can also try this out with a notebook/journal too. Thank you for letting me share today!
Supplies:
Maggie Holmes Confetti 12x12 Paper Pad
Maggie Holmes Confetti Ceremony Gold Foil Accent Paper
Maggie Holmes Confetti Make A Wish Gold Foil Vellum
Maggie Holmes Confetti Celebrate Chipboard Phrases
Maggie Holmes Confetti Embellished Pockets
Maggie Holmes Confetti Standouts Layered Stickers
Maggie Holmes Confetti Ephemera Die-Cut Cardstock
Maggie Holmes Confetti Acetate & Vellum
Maggie Holmes Confetti 12x12 Chipboard Accents
Maggie Holmes Confetti Flowers Metal Cutting Dies
Maggie Holmes Confetti 6x12 Accent Cardstock Stickers
Maggie Holmes Confetti Puffy Cream & Gold Stickers
Maggie Holmes Confetti Words & Phrases Accent Cardstock Stickers
Maggie Holmes Confetti Tassels
Maggie Holmes Open Book Newspaper Gold Foil Vellum
Maggie Holmes Open Book Project Life cards
Happy crafting!
Xoxo Jessy